Kodela committed suicide by hanging: Osmania doctors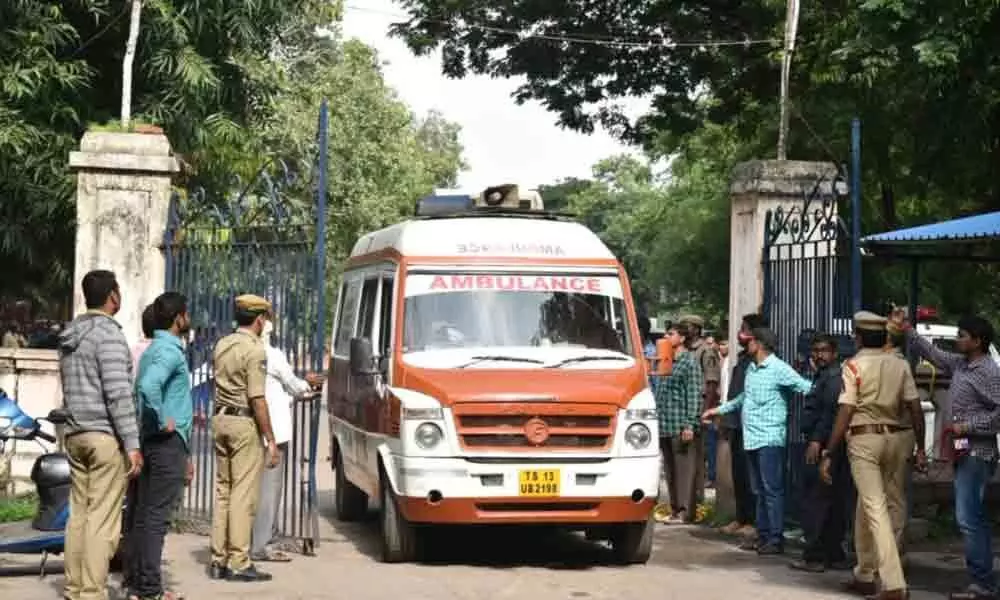 Highlights
Three teams collecting scientific evidence: Hyd CP Anjani Kumar.

No suicide letter found in the bedroom
Hyderabad: The postmortem to the body of former AP Speaker Dr Kodela Siva Prasada Rao completed at Osmania General Hospital mortuary. According to preliminary reports of the Osmania Forensic doctors, he has committed suicide by hanging, due to which death occurred because of suffocation.

The doctors found 8-inch rope marks around the neck beneath the left ear. They also sent food and liquid samples to Forensic Science Laboratory (FSL) experts to get clarity as to whether the food he consumed contains any poisonous substances. According to reports, it reveals that the complete report will be submitted within three days. The three-member doctor's team performed the postmortem for about one hour and forty minutes by recording the video. Later, they also did embalm to the body and handed over to his family members. The preliminary postmortem report given to the police today (Tuesday).
On the other hand, City Police Commissioner Anjani Kumar said postmortem report turned crucial for their investigation which reveals the cause of death. Since many doubts were raised, Banjara Hills police registered the case under section 174 CrPC and said three teams were working for the collection of scientific evidences.
Earlier, after receiving information from the family members about the alleged suicide attempt of Kodela, the clues team, dog squad and task force sleuths rushed to the house of Kodela and took the bedroom and other premises into their control. West Zone DCP A R Srinivas and Task Force DCP P Radha Kishan Rao rushed to the house and took up investigation. By registering a case under section 174 of CrPC, the teams searched the bedroom and the house thoroughly.
They did not get any suicide letter in the bedroom and reportedly they have also checked the departed leader's phone with the help of his family members doubting any message recorded in it. They said the registered sections will be changed further after completion of the scientific investigation and based on postmortem report by the Osmania General Hospital (OGH) Forensic Department doctors. They further enquired the family members, witnesses and sought information regarding the sequence of the incident and cross-checked.
Subscribed Failed...
Subscribed Successfully...