Projects with social impact take back seat in Telangana, AP colleges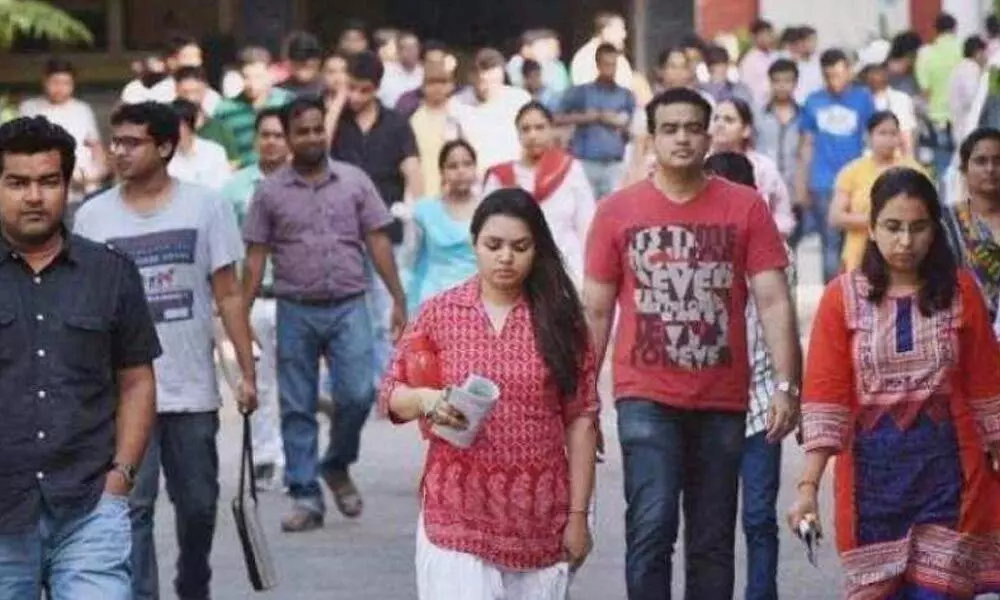 Highlights
Innovation and research culture yet to pick up on campuses
College managements giving in to the pressure mounted by parents demanding placements to be given top priority
Hyderabad: Questions raised over a series of circulars issued to higher educational institutions calling on the heads of the institutions to make students stakeholders in several initiatives by the University Grants Commission (UGC) and All India Council for Technical Education (AICTE).
The initiatives range from building self-reliant SMART villages for inclusive growth, agriculture, post-harvest technology and rural engineering, innovative ideas for habitat and water resources management, promoting innovative ecosystems for affordable and renewable and clean energy solutions, nature-based solutions-resource efficiency and circular economy, strategic climate action for sustainable future and the like.
Speaking to The Hans India, a senior professor from Andhra University Engineering College, Visakhapatnam said, "This is the latest circular from the UGC asking to notify to the students, scientists and research scholars to encourage them to submit their ideas, projects or models." He added that the works of the students and research scholars would be on display under the theme "Igniting Young Minds for Solution-centric STI Interventions" at the event-cum-contest "Science for Self-reliant India & Global Welfare" at the Nav Bharat Nirman (NBN) building.
The event is to be organised annually by the Union Ministry of Science and Technology, Earth Sciences and Health and Family Welfare in association with Vignana Bharati (VIBHA) in Delhi as part of the 6th Indian International Science Festival (IISF). The even to be held in the third week of December this year. Potential ideas, projects and models would be placed on display at the plenary sessions under Nav Bharat Nirman (NBN).
A senior professor from the Jawaharlal Nehru Technological University, Hyderabad (JNTU-H) said, "Such programmes are being organised to encourage students, scientists and research scholars. And, to become stakeholders, one need to come up with projects relevant to the idea of national development.
But, the issue is universities like JNTU-H has taken several steps to encourage students and research scholars to work on innovative ideas. However, the intensity and the number of people working on such projects needs to see a surge. It will happen only when innovation and research become a culture at the university and several of its affiliated institutions."
He further said that the university sees the potential in several of its affiliated colleges taking up such initiatives in a small way. Another major factor is the pressure being mounted by the parents demanding that they would admit their wards only if the college assures them of placement than innovation and research. "Except a few engineering colleges who have resources to make their faculty and students to concentrate on innovation and research, many colleges focus on employability. However, it cannot happen overnight and it will take some time for making the research and innovation a culture on the campus," said JNTU-H Registrar Prof M Manzoor Hussain. "Several of our faculty is trained and obtaining projects from UGC, MHRD, AICTE, Department of Science Technology etc. Some of our faculty is already working on projects in core engineering technologies," he informed.