Public speaking session at Vaktha was awesome, aver participants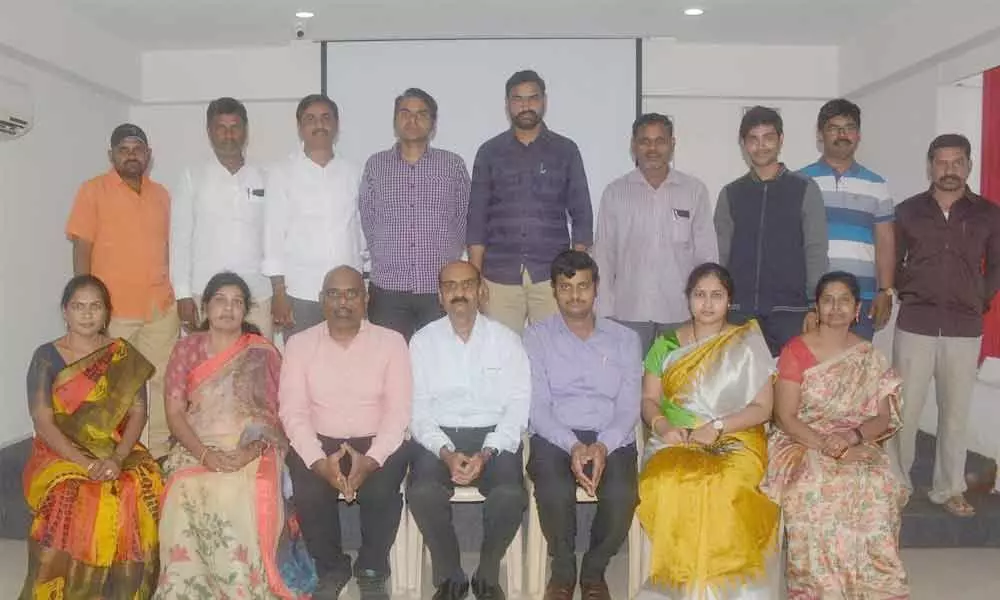 Highlights
The participants vow to bring change in their lives through the inputs and tips provided by the faculty, while also hoping to do wonders through the knowledge they have gained
Hyderabad: The participants of Vaktha, a two-day training session on public speaking, described their learning experience as 'awesome', as it was more than what they had expected.
They found the different facets of oratory skills and tips provided by experts as significant for grooming themselves for not only facing huge audience,but achieving brilliance in their lives.
The training programme jointly organised by HMTV and Kaushalya School of Life Skills on November 9 & 10, inspired scores of aspiring politicians, social workers and businessmen.
Some of participants of 82nd batch described this as a complete transformation in their attitude and body language within two-days of training and asserted to maintain poise like an 'orator'.
They vowed to bring change in their lives through the inputs and tips provided by the faculty, while others hoped to do wonders through the knowledge they have gained.
The Director (Training), Kapil Group and the lead faculty of the program D Bal Reddy said that the public speaking is a skill, which could only be honed by regular practice.
He gave important tips and techniques related to the public speaking.
K Srikanth, another faculty, explained important techniques of voice modulation, since a good speaker maintains a high tone while delivering the speech.
He also trained the participants on importance of maintaining proper posture by elaborating over the topic of body language.
He explained that as to how maintaining their posture while delivering a speech and communicating at a public place was part of oratory skills and how it influences the audience.
While providing their feedback, P Satya Krishna Sasank said that this programme turned out to be one of his best experiences, as he was able to learn lot of things about public speaking within two days. He promised to implement whatever has been told towards achieving success.
N Prabhavathi, an aspiring politician, felt that during the 2-day programme she was engrossed like never before and grasped all the tips.
The youngster from Bengaluru, P V Bharath Kumar Reddy felt that like most of those who had attended and brought change in their lives, he was also hopeful of doing wonders in his life.
While most of the other participants found that they were able to loosen up all the stage-fear and were now able to speak in front of audience with much ease.
The 83nd batch of Vaktha will be held on December 14 & 15. For further information interested persons may contact on phone number – 9553586062.