Telangana government to observe 'Green Friday' every week: KTR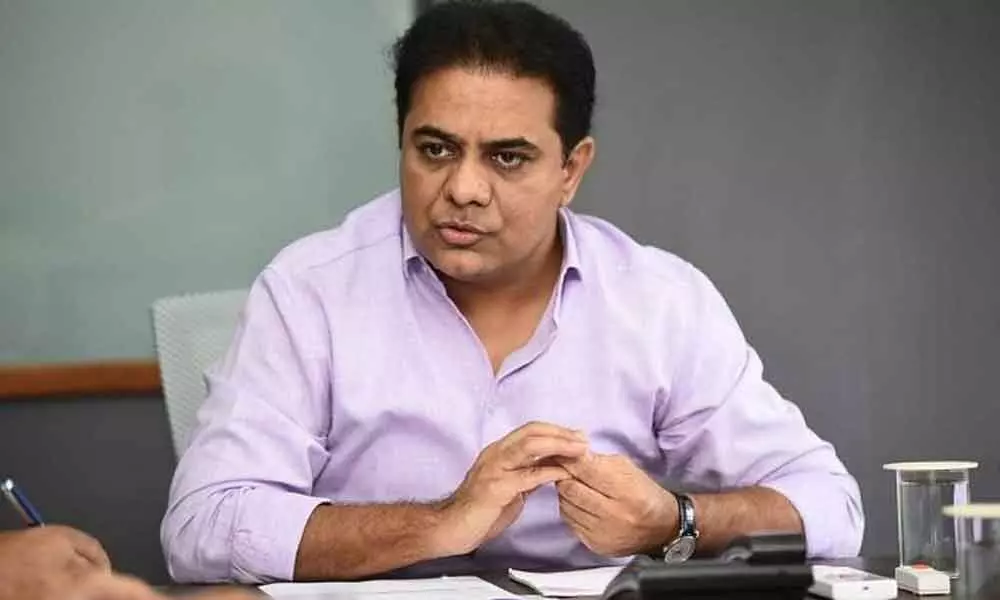 Highlights
The Haritha Haram programme will begin from June 20
KTR asked officials to plant trees in open spaces in the city
Special officer would be appointed to review the programme
Hyderabad: Telangana government to observe 'Green Friday' every week on Friday to protect the trees planted during the Haritha Haram programme to increase and to protect the green cover in towns.
Municipal Administration and Urban Development Minister KT Rama Rao on Saturday instructed the officials to plant trees in open spaces in the city and also asked them to come up with a plan to set up tree parks in each municipality and suggested the officials to plant mosquito repellent trees. A special officer would be appointed in each Municipal Directorate Office to constantly review the Haritha Haram programme. Minister also asked the Municipal authorities to plant trees in the already identified 90 forest blocks.
The minister had a video conference with the Municipal Chairpersons, Commissioners, and Additional Collectors at Pragathi Bhavan. He directed the officials and appealed to the public representatives to participate in the Haritha Haram programme which will begin from June 20.
Minister said that 10 per cent of the municipal budget was to be utilised as a 'Harita' budget according to the new Municipal Act. He asked them to spend the allocated budget to increase green cover in the cities. He reiterated that the Municipal Chairpersons would be held responsible for the upkeep of each one of the plants in their municipalities and also said that at least 85 per cent of the saplings should be protected.
KTR said that every month the government was directly giving the Finance Commission funds to the municipalities. He said that Rs 148 crore were allocated every month to all the municipalities and corporations including GHMC, and these funds can be used to take up sanitation and other essential activities in the municipalities.
The Minister also reviewed the measures being taken in the municipalities to contain seasonal diseases during this monsoon season. He instructed the officials to take up special sanitation drives. Minister instructed the officials to encourage public participation in the sanitation drives through the 10 Minutes at 10 AM campaign every Sunday, appealing all the people's representatives to take part in the campaign.
The minister appreciated the Chairman of yellandu Municipality for his efforts to document the works done during the Pattana Pragathi programme in the municipality. Complementing the efforts, the minister asked all the chairpersons to send a report about the Pattana Pragathi programme in their respective municipalities. He asked the chairpersons to send reports with photographs before and after the Pattana Pragathi programme with this people would get to know about what their public representatives were doing in the urban local body.