Auto, BFSI stocks drive key indices to fresh high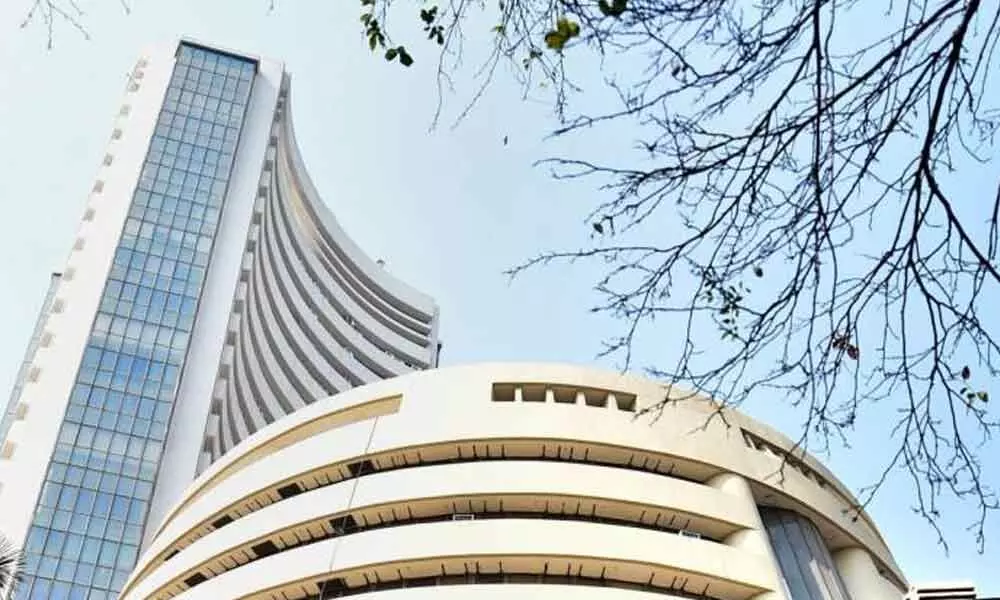 Highlights
he Indian stock market recorded another lifetime high with the support of auto and BFSI sector stocks
The Indian stock market recorded another lifetime high with the support of auto and BFSI sector stocks. The Nifty recovered initial losses and gained about 120 points from the day's low. Finally, it closed with 64.05 points gain at 12938.25. The Banknifty advanced by another 1.95 per cent closed at 29749.85. M&M and Tata Motors, the Nifty inched up by 10.75 per cent and 9.81 per cent respectively. L&T inched by 6.22 per cent. The advance-decline ratio is positive. As many as 82 stocks made a new 52-week high, and only six stocks hit their new 52-week low.

The Indian stock market advanced further with continued buying interest from the foreign institutional investors. The Nifty formed another bullish bar, and it closed above the previous day's high. After opening in negative territory, hesitant to fall further, recovered gradually and recorded another highest closing. But, the momentum is lagging at a historical high close, and the breadth in benchmark index is not so encouraging. The Auto stocks joined the rally, and the banks pushed further highs, though the once leading IT and Pharma sectors lost one per cent. India VIX further down by over 3.45 per cent.
Technically, the benchmark indices are in an extreme overbought condition as the RSI is at 78.66, and the MACD is at a historically high level on a daily chart. Generally, longer the distance from the zero line indicates overbought in the market. Even though the Nifty closing higher, the histogram, which shows the momentum, is declining for the past five days. This is not a good sign for the market. As the Nifty reached all the pattern targets currently, the upside move could be limited from the current levels. It may test 13000-13165 levels, but it is challenging to forecast above this zone of resistance. The upward channel resistance placed at similar levels.
Currently, the Nifty is trading 5.97 per cent above the 20 DMA. This also shows the extended rally. In recent history, the benchmark index did not go beyond 6.5 to 7 per cent. The Elders impulse system has given a neutral signal at the lifetime high, signal the caution on the long side. The +DMI, which shows the positive momentum, declined today on a rising day, means another warning signal for the bulls. The Midcap-100 index gained for 15th straight session, resembling 2017 bull run of midcap. This longest stretch of positive closings is rare in recent history.
As we are trading on stretched valuation with over 35 price-earnings (PE) ratio, the market is technically looking strong and fundamentally weak. It is better to be cautiously optimistic and wait for consolidation before building further positions in current conditions.
The author is Financial Journalist, Technical Analyst, Trainer, and Family Fund Manager