Nivar crosses coast near Pondy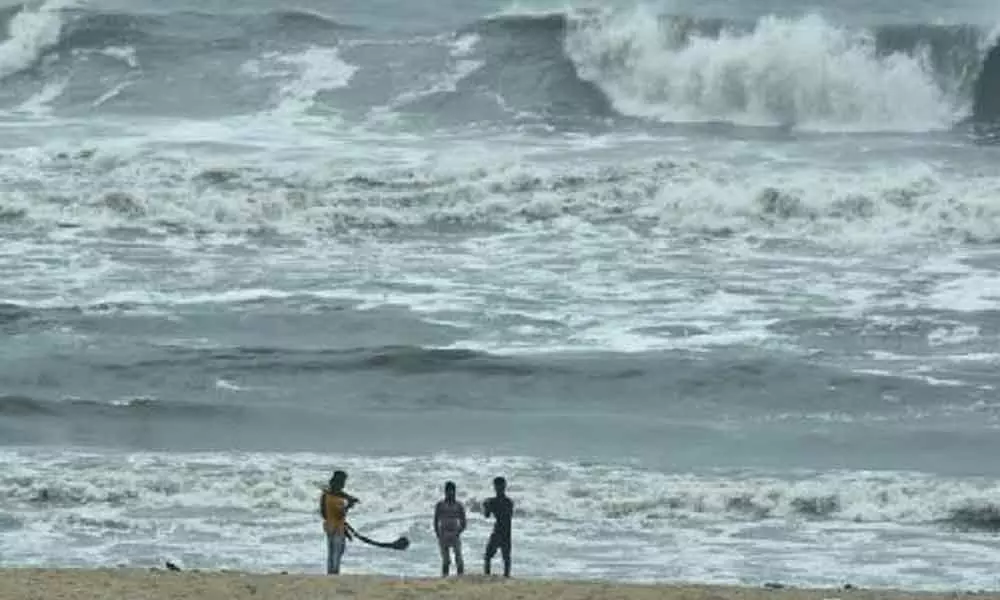 Highlights
3 killed, over 1,000 trees uprooted in Tamil Nadu
Chennai: At least three persons were killed in Tamil Nadu, over 1,000 trees uprooted, and some low-lying areas marooned due to water-logging following heavy rains on Thursday as severe cyclonic storm Nivar made landfall near Puducherry. Subsequently, Nivar weakened into a cyclonic storm and further into a deep depression, centered about 50 km west- southwest of Tirupati at 1430 hrs, the India Meteorological Department (IMD) officials said.
According to IMD, it is to weaken into a depression during the next six hours. Heavy rains lashed Tamil Nadu and Puducherry as Nivar made landfall in the early hours, leading to inundation and uprooting of trees.
In Tamil Nadu, three persons, including a woman, were killed in rain-related incidents such as tree and wall collapses here, nearby Ponneri and Villupuram, authorities said. Officials said about 1,086 trees were uprooted in Tamil Nadu and almost all of them have been removed.
In a few places, overhead electricity cables snapped as heavy trees fell over them and some vehicles. In Chennai, citizens in many parts complained of disruption in internet services. Chief Minister K Palaniswami visited Cuddalore, close to Puducherry, and took stock of the damage in the district. He inspected plantain crops damaged by the cyclone in the district and reviewed the situation along with senior state officials including Chief Secretary K Shanmugam. He also visited the Devanampattinam relief camp, and spoke to the people sheltered there and distributed welfare assistance to them. He visited the Cuddalore harbour and interacted with fishermen on the impact due to the cyclone and directed officials to redress their grievances.
Low-lying neighbourhoods here, including those in suburban Irumbuliyur, Mudichur and Urapakkam witnessed flooding and water entered the houses of many residents. Rescue personnel ferried cooked food to the people using inflatable boats and while some chose to shift to the homes of their relatives, others continued to stay put battling odds. In city areas, civic workers pumped out stagnanat waters from several locations.