For Amit Sadh of Zidd giving up is true disability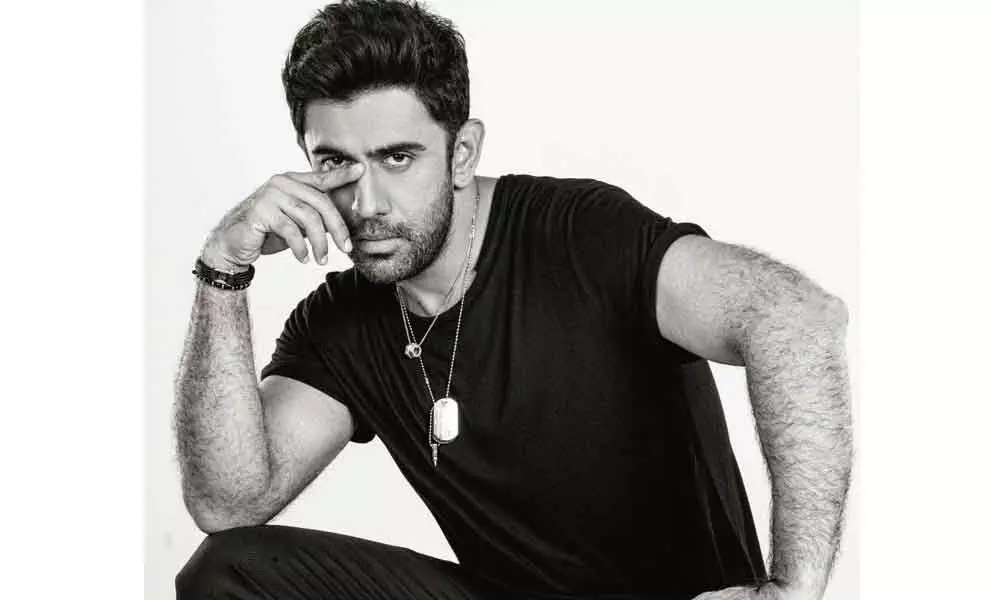 Highlights
Amit Sadh's upcoming web series Zidd, inspired by the life of Kargil war hero Major Deependra Singh Sengar, is all set to premiere on January 22. The actor is thankful to the audiences for showering praise on his recent release on the OTT.
Amit Sadh's upcoming web series Zidd, inspired by the life of Kargil war hero Major Deependra Singh Sengar, is all set to premiere on January 22. The actor is thankful to the audiences for showering praise on his recent release on the OTT. Sadh credits Tigmanshu Dhulia for enhancing his acting skills and cannot wait to work with the National award winning director again. He talks to The Hans India about the challenging role of an army officer he is essaying in Zidd and the serious onscreen image which gels with the audience.

Q. Zidd is the second web series in which you are playing an army officer. Both of them are inspired by true events. How challenging have been the roles?
Zidd has been an extremely difficult project for me. I play Major Deependra Singh Sengar, Special Forces officer who was known as the Kargil war hero because he was left paralyzed waist down after the war. This role also enlightened my conscious and I have started to see the term 'disability' in a very different light. For me, now this term would not define the lack of an ability for a person. Rather I have realized true disability is to give up; even mentally. Going in that conscious and playing that character was certainly challenging but I took this project as a 'payback' to all my fans who loved my work and supported me in the year 2020 so this is my love to them for the year 2021. I have put my all in this project.
Q. We see you often in serious roles. Breathe, Breathe: Into the Shadows, Avrodh, Raag Desh are some examples. Would it be right to say this on-screen image works well with the audience?
Well, Breathe: Into The Shadows is the second part of the same series so I had to play a continuation to my role. I don't know if it's only about serious images working well but if people have been giving me such immense love, I might be doing something right after all! That being said, it's not just about the 'image' but also the story, the script and the direction which goes behind any project. There's a whole team involved to make what you see on your screens. Serious or non-serious roles work well with the audience when the crew working behind is on the same bandwidth. And that is what we aim to do. I'm glad to see people resonating with my characters, but at the same time I am surely going to explore more versatility going forward. And I'm sure those will work well too.
Q. You are all over the OTT. Audiences love to see you. But does success and failure bother you?
If any of those bothered me, I would not have stuck around in this industry for close to two decades. It has been a bumpy ride. I started with TV and reality shows and it has taken me years to reach where I am receiving love and appreciation from the audience. But I have always been a fighter no matter the setbacks. I have always been a fighter who doesn't believe in looking back. I'm strong that way, I don't cry over a broken glass. My aim remains to focus and work hard each and every day.
And now that the bond and the connect I have with my fans, viewers and the people with this country has become stronger than ever, of course they will have expectations. And I will give my best to blow their minds up but in case there's ever a failure, it will be failure of a project or effort. I will bounce back stronger and better. When you have people and their love with you, you aren't scared of anything. So, yes. I am not scared of anything anymore.
Q. As far as the silver screen and digital mediums are concerned which one has been a boon for you in terms of recognition and opportunities?
I think I have worked hard on all the mediums TV, films and now the OTT space. And I have been appreciated as well. People still relate me with Aditya from my first show in 2003 Kyun Hota Hain Pyarrr. Every medium has the scope of leaving a different impression on different viewers. Yes, the OTT space has proved to yet another fantastic medium for me and other artists. Shows on the digital space enjoy their own perks in terms of story writing, character building, and the pace. With changing times, OTT surely seems to be the choice of the hour for the audience and I'm glad to being received so well.
Q. You have worked with Tigmanshu Dhulia on three projects. How was it working with him?
Tigmanshu Dhulia is like a mentor, a teacher and a father figure. One day, I remember after doing our third film, he said "Tu mera compulsory blind hain". Of course, I have missed out the opportunity to be a part of his last few films but I can tell, if there's any understanding of acting in me, in performance in character building, Tigmanshu sir has a big hand in building me and making me a better actor. I hope he's reading this because I can't wait to collaborate with him on a film again.