Debts & creativity in capturing realistic scenes killing studios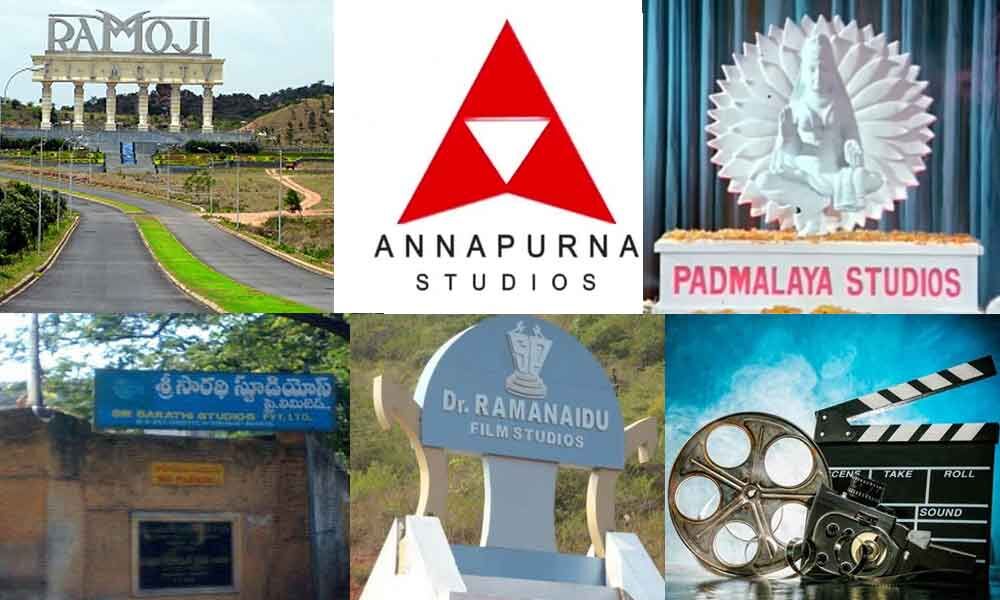 Highlights
Undeniably, it has been a tough time for film studios in Hyderabad.
Hyderabad: Undeniably, it has been a tough time for film studios in Hyderabad. Despite boasting state-of-the-art studios like Ramoji Film City, Annapurna Studios, Padmalaya Studios, Sarathi Studios, Ramanaidu and Ramakrishna Studios, the owners of these studios are unable to run the show due to mounting debts.
"At present, Ramoji Film City has eight film shootings of different languages going on in their premises, while other studios are left with one or two movies at the most," says director Teja, who claims that a few studios have become 'muhurat' destinations.
"Due to sentiment attached to these studios, producers and stars conduct their opening ceremony and move to actual locations for shootings. While a studio is making meagre sum by letting out studio floors for TV shows.
Apparently, one studio of a legendary actor is caught in legal battle with a bank over non-repayment of Rs 30-crore loan. Forcing the bank to paste legal notice on the gate, while a swanky studio of yesteryear superstar has been taken over by a Mumbai corporate house due to mounting debts," he laments.
More than a decade ago, Hyderabad was hailed as the film capital of India with Telugu, Hindi, Tamil, Kannada and Oriya movies being shot in the City of Pearls, but with locations becoming familiar with the movie buffs, filmmakers had to shift to new shooting spots or actual locations to give cinema a new look and backdrop.
"It so happened that audience began to identify the studio after watching scenes of a garden, police station or airport in the film."
"Too much familiarity forced makers to rush for virgin locales. Unlike veterans, new-age filmmakers are dishing out realistic cinema to make studios almost redundant," says director Sudheer Varma, who feels that a film like 'Bahubali' demands studio but such films happen rarely in T-town.
Producer Bandla Ganesh attributes the transition of studios into villas to realty boom.
"Property values of these studios have gone up from Rs 10 crore to Rs 300 crore over the last two decades.
While the earnings have risen to just Rs 2 crore to Rs 3 crore per annum and it has become difficult to run these studios. Even famed studios in Chennai and Mumbai have shut down, so Hyderabad can't be an exception," he concludes.
Subscribed Failed...
Subscribed Successfully...