Farmers need more than lip sympathy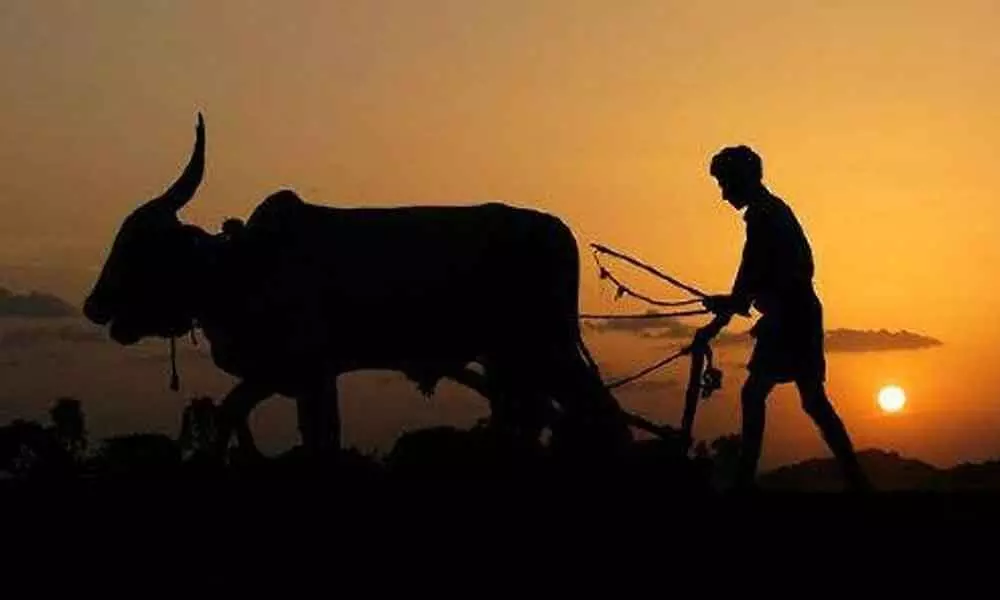 Highlights
"The hard working farmer is our annadata. Our schemes and initiatives are aimed towards bringing a qualitative change in the life of the farmer, one that will play a key role in transforming India" – Prime Minister Narendra Modi
"The hard working farmer is our annadata. Our schemes and initiatives are aimed towards bringing a qualitative change in the life of the farmer, one that will play a key role in transforming India" – Prime Minister Narendra Modi.
This is not the latest from the Prime Minister. Nearly four years ago he said while addressing the tragedy called farming in the country. The latest we heard from the Government is "One Nation, One Market' concept.
It is so nice to hear all the wise words said about farming in the country time and again. Agriculture, with its allied various sectors, is undeniably the largest livelihood provider in India.
It also contributes significantly to the Gross Domestic Product (GDP). The government claims that it has taken many initiatives to support the farmers and modernise the sector, which has led to a renewed revitaliation of the Indian agriculture scenario.
The Union Budgets always seem to be making many provisions for reforming agriculture. These revolve around investments, incentives and institutions.
On paper, the allocation for agriculture and farmers' welfare keeps growing. The government has placed emphasis on agriculture and farmers' welfare, rural and social sectors. Several attempts have been made to generate more employment and revive the rural demand, which will spur farmers' welfare.
The Ministry of Agriculture was renamed as Ministry of Agriculture & Farmer Welfare sometime back, which symbolises this renewed focus.
But, despite all this, it should be noted that one major cause of concern has been deteriorating soil health, which has led to sub optimal utilisation of farming resources. To overcome such issues, the Soil Health Card (SHC) Scheme was launched.
The scheme aimed at promoting soil test based on balanced use of fertilisers to enable farmers to realise higher yields at lower cost. Has the government ever bothered to ask itself what happened to these cards?
Are the officials guiding the farmers properly and dedicatedly to improve the soil conditions and the yields? To increase farm productivity, the Prime Minister has asked agricultural scientists to disseminate technologies to farmers in simple and easy manner and make "per drop, more crop" a mantra to promote farming through optimum utilisation of water.
The Pradhan Mantri Krishi Sinchai Yojana (PMKSY) is to be implemented in mission mode & 28.5 lakh hectares will be brought under irrigation. Implementation of 89 languishing irrigation projects under AIBP will be fast tracked.
A dedicated Long Term Irrigation Fund will be created in NABARD with an initial corpus of about 20,000 crore. These are not the latest plans. These were unveiled during the first term of Modi. What happened to the national mission to improve farm productivity and ensure better utilisation of the resources?
The One Nation, One Market is four year old concept. The e-NAM proved to be a big failure. So how does a farmer move his produce to distant markets for better price?
Will local money-lender agree to this? A farmer after all, is dependent on him and not on the government for his survival. Unfortunately, no one is being pragmatic.
Interested in blogging for thehansindia.com? We will be happy to have you on board as a blogger.