The Red Ribbon-" Community Makes the Difference" World AIDS Day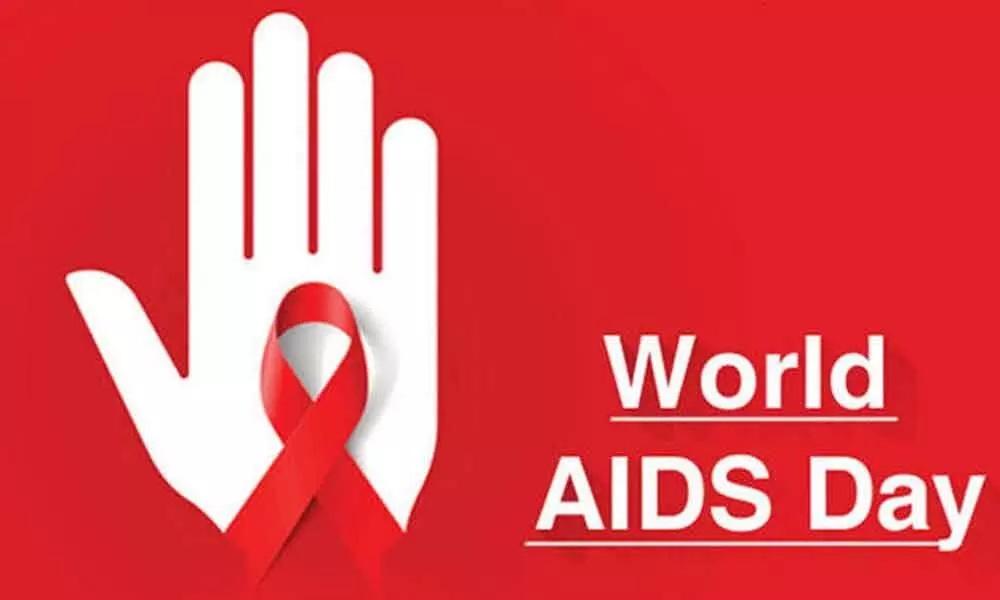 Highlights
The theme for the 2019 observance is "Ending the HIV/AIDS Epidemic: Community by Community".
The theme for the 2019 observance is "Ending the HIV/AIDS Epidemic: Community by Community".
World AIDS Day was first observed in 1988. Each year, organizations and individuals across the world bring attention to the HIV epidemic, endeavour to increase HIV awareness and knowledge, speak out against HIV stigma, and call for an increased response to move toward Ending the HIV Epidemic..
While mother-to-child transmission of HIV has been nearly eliminated from industrialized countries, progress has been slower in many African countries. Nearly 1.3 million cases of HIV have been averted as a result of the scale-up of programs to prevent mother-to-child-transmission of HIV. However, less than 50% of exposed infants under two months of age are tested for HIV.
The theme reminds us that all epidemics are local—and that working together with communities to respond to local needs is the best way to stop the epidemic in its tracks
WORLD AIDS DAY 2019: HERE ARE SOME INSPIRING QUOTES
"Never, never, never give up." -Winston Churchill
"Act as if what you do makes a difference. It does." -William James
"It is never too late to give up our prejudices." -Henry David Thoreau
"The most important thing in illness is never to lose heart." -Nikolai Lenin
"Every action of your life touches on some chord that will vibrate in eternity." -Edwin Hubbell Chapin
"Dare to reach out your hand into the darkness, to pull another hand into the light." -Norman B. Rice
"It is bad enough that people are dying of AIDS, but no one should die of ignorance." -Elizabeth Taylor
"AIDS obliges people to think of sex as having, possibly, the direst consequences: suicide. Or murder." -Susan Sontag
"Promise me you'll always remember: You're braver than you believe and stronger than you seem, and smarter than you think." -A. A. Milne
"Behind every chronic illness is just a person trying to find their way in the world.
We want to find love and be loved and be happy just like you.
We want to be successful and do something that matters.
We're just dealing with unwanted limitations in our hero's journey." - Glenn Schweitzer
THEMES
A large red ribbon hangs between columns in the north portico of the White House for World AIDS Day, 30 November 2007
A 67 m long condom sculpture on the Obelisk of Buenos Aires, Argentina, part of an awareness campaign for the 2005 World AIDS Day
1988 Communication
1989 Youth
1990 Women and AIDS
1991 Sharing the Challenge
1992 Community Commitment
1993 Time to Act
1994 AIDS and the Family
1995 Shared Rights, Shared Responsibilities
1996 One World. One Hope.
1997 Children Living in a World with AIDS
1998 Force for Change: World AIDS Campaign With Young People
1999 Listen, Learn, Live: World AIDS Campaign with Children & Young People
2000 AIDS: Men Make a Difference
2001 I care. Do you?
2002 Stigma and Discrimination
2003 Stigma and Discrimination
2004 Women, Girls, HIV and AIDS
2005 Stop AIDS. Keep the Promise
2006 Stop AIDS. Keep the Promise – Accountability
2007 Stop AIDS. Keep the Promise – Leadership
2008 Stop AIDS. Keep the Promise – Lead – Empower – Deliver
2009 Universal Access and Human Rights
2010 Universal Access and Human Rights
2011 Getting to Zero
2012 Together we will end AIDS
2013 Zero Discrimination
2014 Close the gap
2015 On the fast track to end AIDS
2016 Hands up for #HIVprevention
2017 My Health, My Right
2018 Know your status
2019 Communities make the difference
Subscribed Failed...
Subscribed Successfully...