MyVoice: Views of our readers 20th February 2020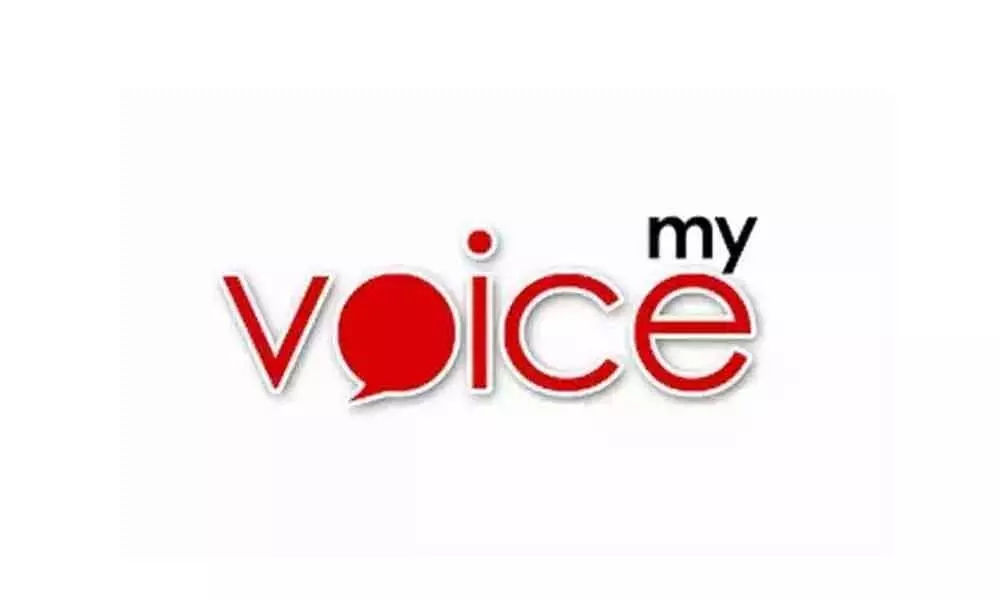 Highlights
MyVoice: Views of our readers 20th February 2020
UIDAI should sack its Deputy Director
It was shocking to read the report on Deputy Director of UIDAI issuing summons to 127 people to prove their citizenship, asking them to appear before the inquiry officer on February 20 along with "necessary documents in original to prove all their claims of citizenship". Ironically, the UIDAI did not follow due procedure and abused its powers, resulting in panic among people.
The words used in the notice is verification of citizenship (not validity of Aadhaar). The UIDAI should immediately suspend the Deputy Director who issued this notice. The officials clearly misused their powers by issuing this notice. It was a bad faith and biased exercise of their powers.
Who listed the names of these 127 people and on what ground? The State Director General of Police should bring clarity on the matter. The police should also make clear how many Muslims and Dalits are in the list.
The police should stop asking for Aadhaar during its 'search and cordon' operations as the police are not legally permitted to do so.
Sayeda Sheik, Hyderabad
Subsidy culture should end
Competitive populism is evidently rising, and electricity subsidy is the latest freebie of certified success. Many others abound across the States and the Centre. These range from those for food, fuel, fertilizers, housing, and power for farmers to that on interest on loans and more.
Often electoral giveaways, these are a rising burden upon the public exchequer. Many lack economic sense if we see that the justification for such fiscal measures rests primarily upon either a failure of private markets to deliver socially desirable outcomes (for example, encouraging clean energy investments), to help specifically disadvantaged groups (for example, food or energy subsidies for low-income households), or sometimes to attain other national objectives.
This reasoning shows their limited use and specific targeting, along with constant revision with change in circumstances. Many of the politically promised subsidies fail to adhere to these principles. However, once such commitments are made, they are hard to reverse.
Reversal often requires raising prices or removing those no longer eligible. The fear is of backlash by voters angered at the loss, which hurts their pockets; populations also get used to a subsidy culture and expect more.
Expenses mount over time, cutting into expenditures that would benefit people far more, for example, public spending on roads, highways, bridges, hospitals, schools, amongst others. It is high time wisdom prevailed on political bosses!
Vikram Yadav, Hyderabad
Anti-CAA protest is secular, peaceful
The anti-CAA protests seem to have rattled the Modi government and the BJP. They came like a bolt out of the blue. Muslims did not react when other items on the Hindutva checklist were completed. The law banning triple talaq, the withdrawal of Article 370 from J&K and the Supreme Court verdict paving the way for the construction of a Ram temple in Ayodhya, all went through smoothly.
It was the CAA that brought them out in huge numbers. The BJP was caught unawares and is still trying to make sense of the outburst and the form it has taken. The protests have not been the stereotypical ones the saffron parivar associates with Muslims. There have been no bomb blasts or terrorist attacks.
Instead, the protesters have been waving the national flag, singing the national anthem and clutching the Constitution. And Muslims protesters did not try to hide their identity. They boldly wore hijabs and skull caps and continued to do so even after PM Modi's caustic comment about identifying protesters from their clothes.
It's been a secular protest and most importantly, peaceful. And numbers swelled as large sections of Hindus, particularly students, weighed in with support.
The protests have dominated headlines nationally and internationally, with the Modi government coming in for stringent criticism from western opinion makers and civil liberties groups.
Rammohan Rao J, Vijayawada