Hyderabad: Locals demand new sewage lines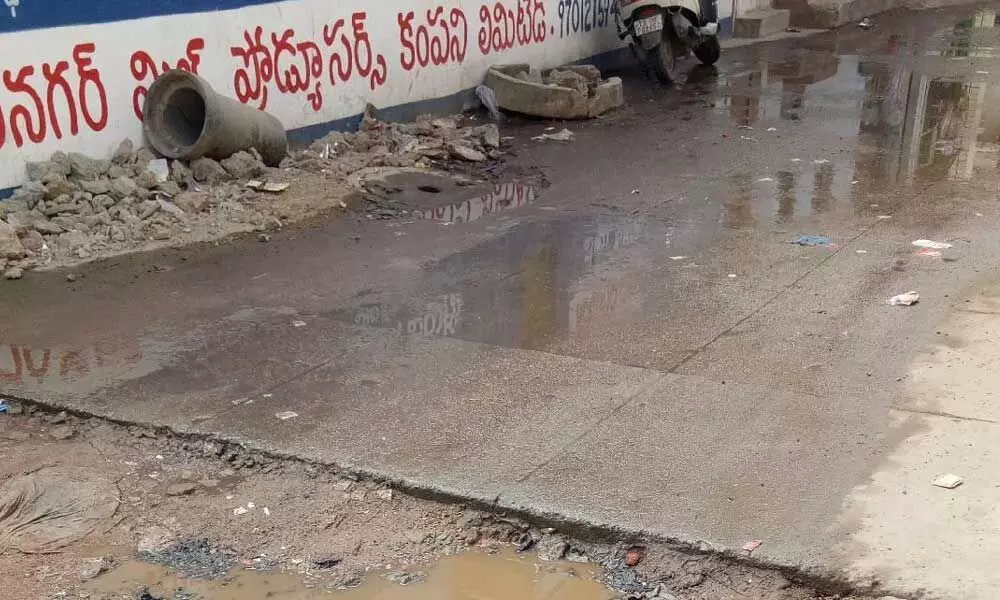 Highlights
Many areas in the division reel under darkness after evening hours as they lack streetlights. Add to it, internal roads are also in a very bad condition
Almost 70 percent of division comprises slum areas and there is lack of basic amenities including streetlights, burning of garbage, irregular power cuts and irregular water supply
The GHMC ward no 125, Gajularamaram, under Kukatpally circle, is a fast-growing suburb in the northernmost part of the city. Almost 70 percent of the division comprises slum areas and the residents face hardships due to lack of basic civic amenities including streetlights, proper internal roads, burning of garbage, irregular power cuts and irregular water supply.

The ward under the Kukatpally Zone has an approximate population 40,000 and 25,610 voters. The ward covers major areas including Shapur Nagar, Srinivas Nagar, Kalavati Nagar, TCH Colony, HMT Colony and Usha Mallapuri Colony. This BC reserved division is being represented by corporator Ravula Seshagiri Rao after he won on TRS ticket with 14,586 votes against the nearest rival Mirza Rasheed Baig who received 5,106 votes in 2016.
The major civic issue in this ward is outdated sewage lines which are unable to bear the growing burden of population as a result the drain water gushes out into the by lanes, especially during the monsoon. Apart from this, the entire colony is reeling under darkness after evening hours as the area lacks streetlights and also internal roads are in very bad condition.
Issues in the area

"We are fed up of making several complaints with GHMC officials and the local corporator about scores of issues. The major issues being the bad condition of internal roads and sewage overflow. Also due to water stagnation, mosquito menace has increased", said Madan Goud, a resident of Gajularamaram."
"Several works in this municipal division are pending for many years. It is high time that the internal roads are re-carpeted. We have also made representations seeking box drains, to ensure that rainwater flows smoothly. Also, in many colonies, garbage is being disposed of openly in the lanes and sanitation workers are not clearing roads regularly," said J Murali, a resident of Gajularamaram.
WISH LIST OF PEOPLE
• Re-carpeting of internal roads
• Proper erection of streetlights
• Comprehensive drainage line
• Alternate day drinking water
• No power cuts
Subscribed Failed...
Subscribed Successfully...