Hyderabad: People seek resumption of MMTS services as normalcy returns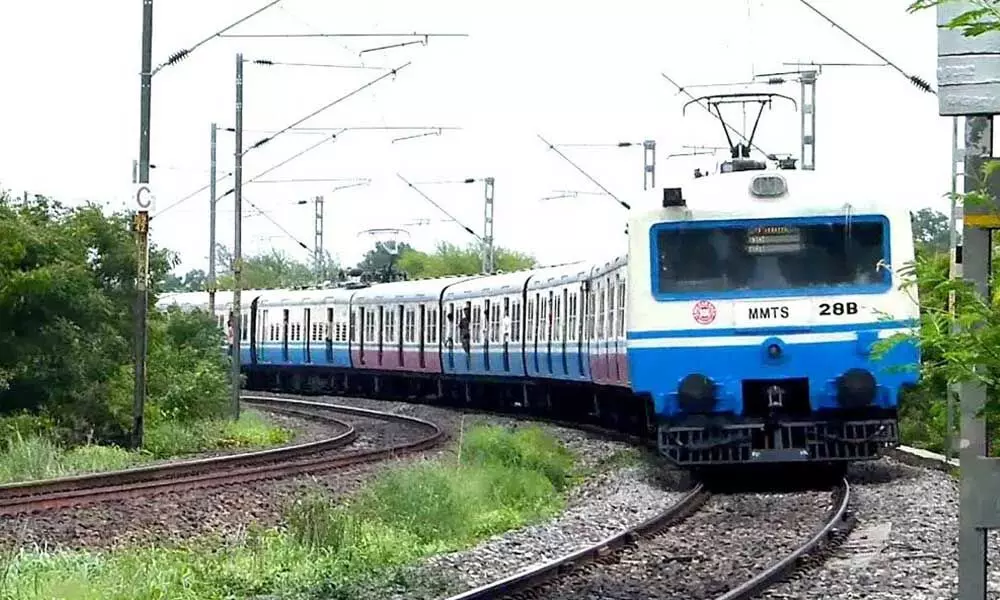 Highlights
Around 121 MMTS trains serve various users across the city with 25 local stations
Around 1.60 lakh passengers use the MMTS services everyday
The fares of the service were in three slabs Rs 5, Rs 10 and Rs 15
Steadily the public transports have been resumed but it is nearly 10 months that the MMTS is yet to begin its services
While in other States, local trains have been allowed to operate, not in Hyderabad
Hyderabad: The daily MMTS Train users are pressing for a demand for resumption of services at the earliest, as minimum fares would help commuters who used to take the trains before lockdown.

Even as steadily everything is returning to normalcy and the public transport including bus services and metro rails have already started plying, but one service which is yet to resume its services is the Multi-Modal Transport System (MMTS) trains.
The passengers are eagerly awaiting the decision to resume MMTS services at least in the new year. Most of whom depend on MMTS services are finding it difficult to travel to their workplaces and to reach other destinations. Now some of them have also started demanding openly. Many daily passengers and travelers associations have requested the South Central Railways (SCR) and state government to resume the MMTS services as soon as possible.
SCR operates 12 rakes on Secunderabad-Lingampally, Hyderabad-Lingampally and Secunderabad-Falaknuma sections. Around 1.60 lakh passengers use the MMTS services every day and fare of the service is in three slabs Rs 5, Rs 10 and Rs 15. Around 121 MMTS trains serve various users across the city with 25 local stations apart from Secunderabad, Kacheguda and Hyderabad.
"As steadily the public transports have resumed but it is nearly 10 months since the MMTS is yet to begin its services, whereas in other states the local trains are on track. Although the buses and metro rails have resumed, many people cannot afford to travel through metro rails and metro rails do not cover every nook and corner of the city. It would be better if MMTS services resumes," said J Ramu, a daily MMTS traveller , Secunderabad.
"The commuters of the twin cities are eagerly waiting for the resumption of MMTS trains services whereas central and western railways have resumed the local trains services. But in Hyderabad, SCR has not taken any decision to resume the MMTS services. Due to non-availability of the MMTS services, the people who depended on these services are now forced to opt for other public transports. Also, there are very limited buses, no direct buses are available, and much time is consumed at bus stands. The Travelers Associations have appealed to the SCR and the State government to take immediate steps to start MMTS services," said Noor Ahmed, President for LT (long train ) & MMTS Travelers Association.
"All the public transports have been resumed barring MMTS services, why so? As MMTS fares are very minimal it would benefit many people. Many travellers are eagerly waiting and also have submitted various representations to the State government and railway authorities regarding the resumption of trains services. If there is no response we have planned to organise a protest," said M Srinivas, Secretary, CPI(M).
On condition of anonymity Senior SCR officer said, "As in other states the local trains have started, but so far we didn't get any information and guidelines from Railway Ministry or central government to resume the MMTS train services. Once we receive the order from the higher authorities, we would start the operations by following Covid guidelines."