Citizenship Amendment Bill is criminal attack on the Northeast: Rahul Gandhi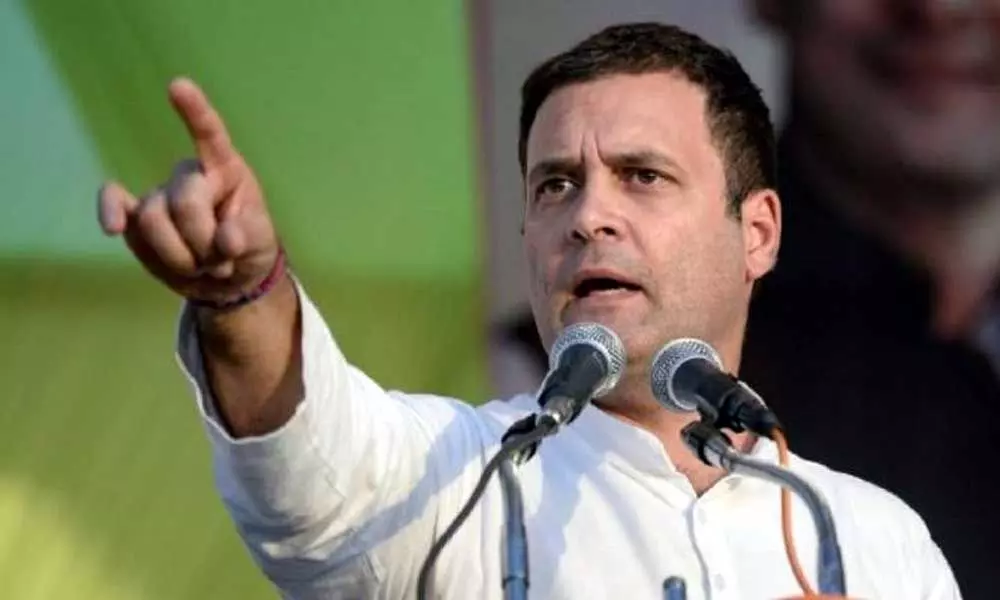 Highlights
Congress leader Rahul Gandhi terming the CAB a "criminal attack on the Northeast"
New Delhi: Hours head of being tabled in Rajya Sabha, Congress leader Rahul Gandhi criticized the Modi government over the Citizenship (Amendment) Bill or CAB. He termed it a "criminal attack on the Northeast". This came in hours ahead of scheduled Rajya Sabha debate on the bill.
In a tweet, the Congress Leader wrote,
"The CAB is an attempt by Modi-Shah Govt to ethnically cleanse the North East. It is a criminal attack on the North East, their way of life and the idea of India. I stand in solidarity with the people of the North East and am at their service."
The bill has ignited major protests across the Northeastern states. The chief opposition to the Citizenship (Amendment) Bill is that it discriminates on the basis of religion by identifying only non-Muslims refugees as those who would be eligible for Indian citizenship.
The Northeast states were shut down for 11 hours as directed by student bodies.
Protesters burned tyres to block roads.
Home Minister Amit Shah will table the controversial Citizenship Amendment Bill today in Rajya Sabha at 12 pm. This comes after the bill was passed by Lok Sabha on Monday with 311 votes in favour.