Indians working towards a sustainable tomorrow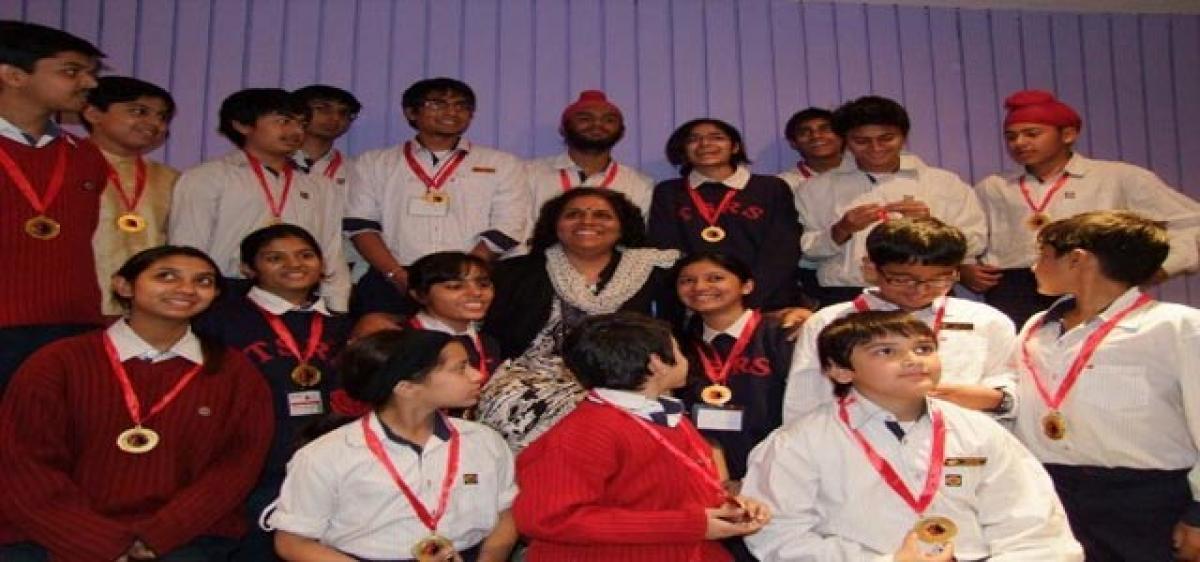 Highlights
Last year, about a week after Diwali, when New Delhi was still choking on the price of momentary pleasure, social media was dominated by posts denouncing the city for its indiscreet use of firecrackers. Yet, what\'s unfortunate is that such outbursts are few and far between.
Last year, about a week after Diwali, when New Delhi was still choking on the price of momentary pleasure, social media was dominated by posts denouncing the city for its indiscreet use of firecrackers. Yet, what's unfortunate is that such outbursts are few and far between.
They come only when things are too far gone, or when our Facebook notifications remind us of one of those international days dedicated to the protection or conservation of some or the other thing.
While it may seem like thinking of the future is not something India, the world's second most populous country, is concerned with, there are some who have been working tirelessly to change that. Here are eight Indians who are doing their bit in ensuring that we create a sustainable tomorrow.
Chewang Norphel
In 2015, Chewang Norphel was awarded the Padma Shri for his work on artificial glaciers. After realizing that manipulating the speed of flowing water could help him create glaciers, Norphel created his first artificial glacier by diverting a river into the Leh valley. In a landscape dominated by barren mountains, his work helped increase groundwater levels and provided water for irrigation in the lower reaches of the valley. To date, Norphel has built 12 artificial glaciers, a feat that has led to him being nicknamed the Ice Man.
Sunderlal Bahuguna
He may be pushing 91, but his dedication towards preserving the beauty, flora, and fauna of the Himalayan valley is still as fresh as the day he first started. In the 1980s, he gained prominence as the leader of the Chipko Movement in Uttar Pradesh when he visited village after village gathering supporters for his initiative. His efforts led to a meeting with the then Prime Minister, Indira Gandhi, and ultimately to a fifteen-year ban on deforestation. In 2011, he was one of the last people to be evacuated from the Tehri Dam area due to his steadfast protests against the work regarding the reservoir.
Mansukhbhai Raghavjibhai Prajapati
Even though Mansukhbhai started his business of manufacturing earthen clay pots in 1988, it wasn't till 2001 that he got the idea for his flagship product. In the aftermath of the 2001 Bhuj Earthquake, Mansukhbhai realized the struggles poor people had to go through to have access to basic equipment needed in the kitchen. Thus came to him the 'Mitti Cool Fridge', a refrigerator made entirely out of clay and not requiring any electricity to function. Not only can Mitti Cool preserve perishable items for up to a week but it is also extremely economical, especially for rural masses.
Vandana Shiva
A philosopher, environmental activist, and a prolific author, Vandana Shiva has written over 20 books on a variety of subjects. Much of her life has been dedicated to creating awareness around the conservation of biodiversity and indigenous knowledge. A prominent voice for farmers' rights, she has condemned various aspects of the field that impact them negatively, such as corporate encroachments on seed patents and authorities' indifference towards farmer suicides. Her work led to her being recognized as an 'Environmental Hero' by Time Magazine in 2003.
Pradip Krishen
The filmmaker, whose work 'In Which Annie Gives It Those Ones' achieved somewhat of a cult status in India, ventured into environmentalism in 1995. A self-taught botanist, Krishen is the creator of several native plant gardens in Delhi, Rajasthan, and Garhwal. Currently, he is working on a rewilding scheme at the Rao Jodha Desert Rock Park in Mehrangarh. The author of two books on various species of trees found in the country, he recently led a team of horticulturists and landscape architects in restoring a set of sand dunes in Jaipur.
Sugathakumari
The daughter of a freedom fighter and a scholar, Sugathakumari is an accomplished author, social activist, and environmentalist. She gained prominence as one of the leaders of the Save Silent Valley initiative in Kerala, which protested a state proposed hydroelectric dam project that would have flooded a significant area of the pristine forest. Her efforts eventually led to the project being rejected and the area being rechristened as the Silent Valley National Park. Apart from this, she was also the chairperson of the Kerala State Women's Commission and founded Abhayagrama, a home for destitute and mentally ill women.
Madhu Bhatnagar
Remember all those Environmental Education classes in school? Madhu Bhatnagar is the architect behind those. A teacher at heart, she was one of the first people in the country to devise an Environmental Education Policy long before one was signed into effect by the Supreme Court. Since 2002, she has been marshaling the forces of her students to help conserve the environment. In fact, her school, where she functions as Deputy Head, was the first one in India to implement rooftop water harvesting, an initiative that sparked a movement of sorts in institutes all over India.
Marimuthu Yoganathan
If you've kept up with the news, chances are you've heard of Yoganathan, or as he is famously known, the Tree Man of the South. Despite working as a bus conductor with limited reading and writing abilities, Yoganathan has single-handedly planted over 1,20,000 saplings over the course of 25 years. He contributes 40 percent of his salary to afforestation and has visited over 3000 Tamil schools and colleges till date to encourage people to do the same. For his contribution to environment conservation, the Tamil Government awarded him with the title 'Suttru Suzhal Sevai Veerar', or Eco-Warrior.