Railways scraps Kakinada-Pithapuram line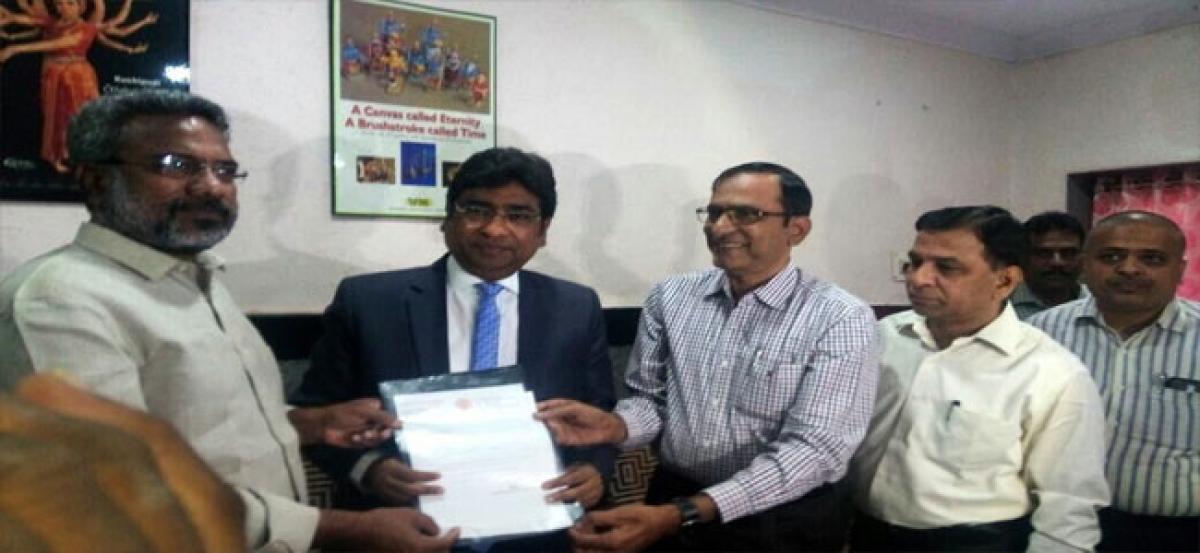 Highlights
The South Central Railway General Manager, Vinod Kumar has made it clear that the much-awaited Kakinada -Pithapuram railway line project has been closed. Adding to the information, he said, "We do not have any second thoughts on establishing the new railway line as of now."
Kakinada: The South Central Railway General Manager, Vinod Kumar has made it clear that the much-awaited Kakinada -Pithapuram railway line project has been closed. Adding to the information, he said, "We do not have any second thoughts on establishing the new railway line as of now."
He visited the Kakinada port and town railway stations here on Friday. Speaking to the press, Vinod Kumar said that the Kakinada-Pithapuram railway line was once estimated at a cost of Rs 230 crore but the Railway Board took the decision to close the project.
"The AP government is showing much interest in this project and I recently met the Chief Secretary to discuss the Kakinada-Pithapuram project," he said. He further discussed that many reports and surveys of the Railway Board revealed that the project was not profitable due to the economic viability of the railways.
The SCR GM further told that a construction of a new railway line between Kotipalli and Narsapuram was underway at an estimated cost of Rs 1,045 crore. "Nearly a 5-km-long bridge would be constructed on River Godavari for this railway line at Kotipalli." It is claimed that top priority was being given to arrange amenities for the passengers here at the Kakinada Station. Escalators and other amenities are soon to be established town station.
Meanwhile, Kakinada City MLA, Vanamadi Venkateswara Rao met the SCR GM and requested him to rethink on the Kakinada-Pithapuram project. The MLA explained to the GM on how the project would bring a rapid industrial growth to the city.
He submitted a detailed memorandum to the GM along with the Cocanada Railway Passengers Association members. DRM Dhanujayulu, Passengers Association members YD Rama Rao, Seshu Kumari, Phaneesh and others were among who met the GM.