Sand, 40 tractors seized in raids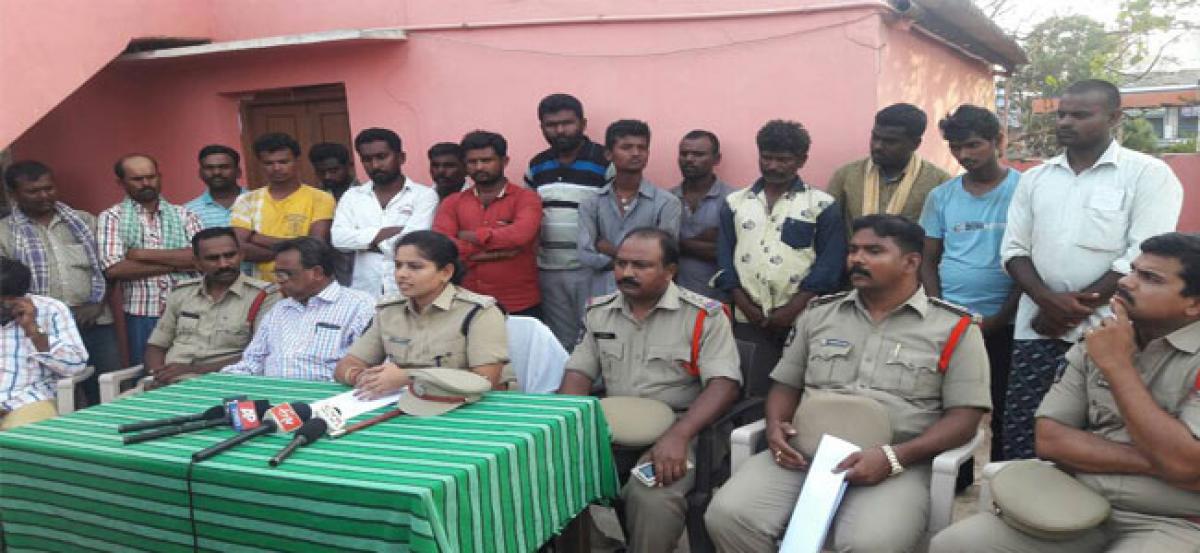 Highlights
Divisional Superintendent of Police (DSP) Supraja on Sunday conducted lightning raids in villages on the banks of River Krishna – Malyala, Satanukota, Bijinivemula and Alluru – and seized 100 dumps of sand and 40 tractors and registered cases against 20. It may be recalled that sand mafia activities are going unchecked in Krishna river catchment areas. The smuggled sand is being sold at exorbitant
Atmakur (Kurnool): Divisional Superintendent of Police (DSP) Supraja on Sunday conducted lightning raids in villages on the banks of River Krishna – Malyala, Satanukota, Bijinivemula and Alluru – and seized 100 dumps of sand and 40 tractors and registered cases against 20. It may be recalled that sand mafia activities are going unchecked in Krishna river catchment areas. The smuggled sand is being sold at exorbitant prices.
The sand smugglers are quarrying for sand in the river bed without permission and creating an artificial shortage in market. Supraja called for information on sand smuggling and made it clear that a person however high position he or she might be occupying would be brought to book if found indulging in illegal activities.
She appreciated sub-inspectors of Atmakur and Pamulapadu – Lokesh and Venkata Subbaiah, Sudhakar Reddy and Ashok Kumar – for being alert in detecting the activities of the sand mafia.