Left parties plan Sadassulu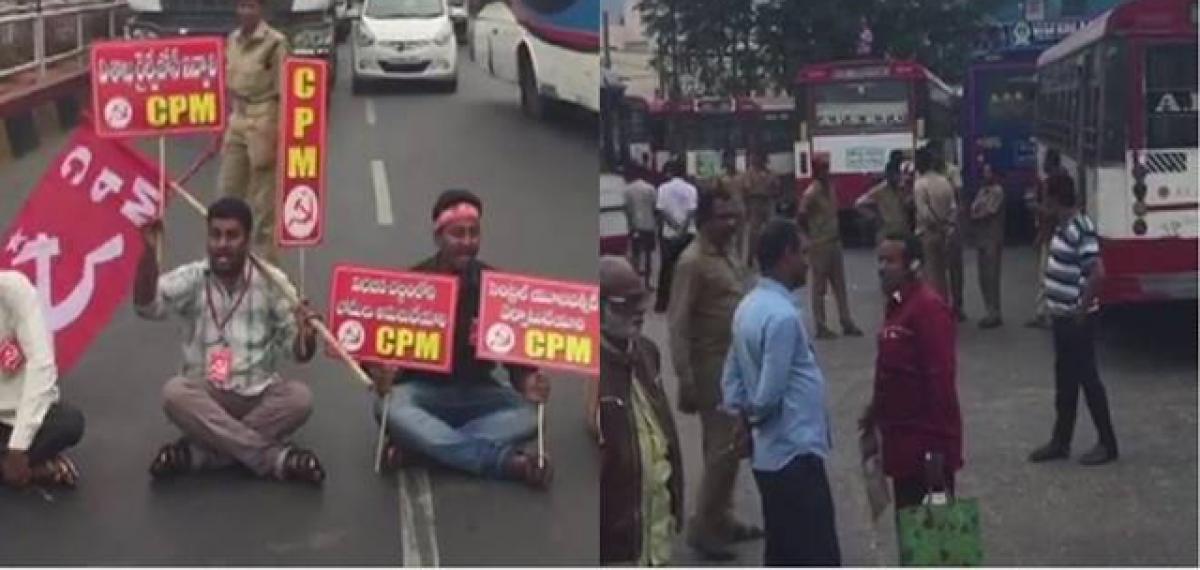 Highlights
The Left parties, CPI and CPIM are planning to conduct a series of Sadassulu across the state for three months highlighting various problems of people
Anantapur: The Left parties, CPI and CPI(M) are planning to conduct a series of 'Sadassulu' across the state for three months highlighting various problems of people.
Addressing a press conference here on Sunday, CPI state secretary K Ramakrishna said that it would be a three-month long programme with the nature of 'Sadassulu' being on multiple subjects and problems relating to cross section of the society.
He said Vizianagaram district would host a meet to discuss Uttarandhra backwardness, the Visakhapatnam meet will discuss problems of working class, Kadapa will host a meet on Rayalaseema backwardness and Anantapur meet will discuss on women's problems.
Similarly, Kurnool will host a meet on minorities and Tirupati on students and youth problems. Nellore will host a meet on agriculture labourers and Guntur on the problems of farmers and on urban people's issues at Vijayawada. The problems of backward Prakasam district will be discussed at the Ongole meet, he added.