Lokesh's Sensational comment Against KCR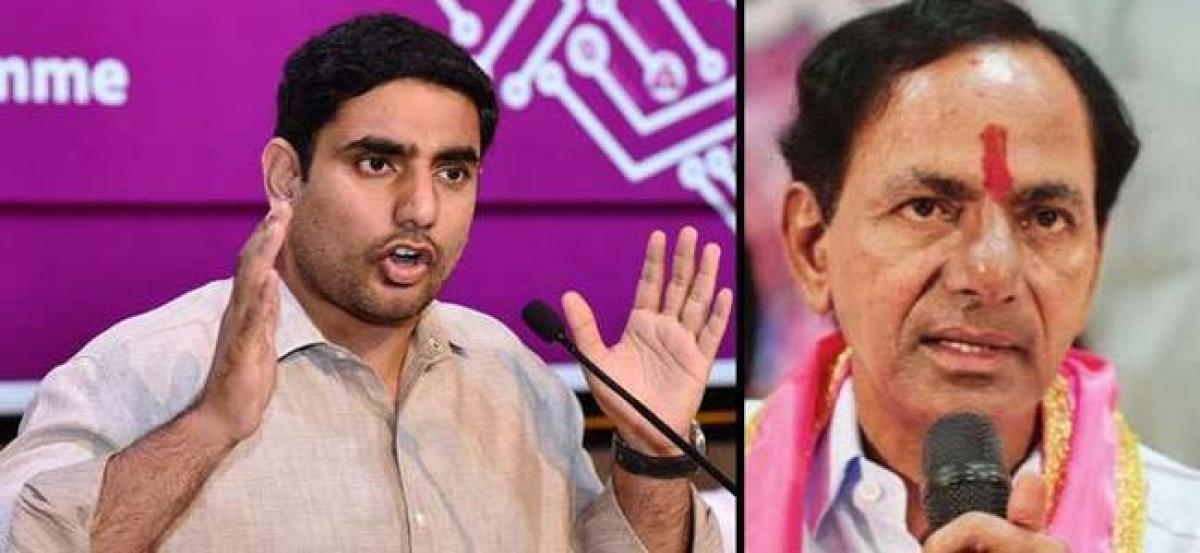 Highlights
Andhra Pradesh IT Minister N Lokesh wondered the Telangana Caretaker chief minister K Chandrasekhar Rao dissolved assembly in advance without giving any valid reasons
Andhra Pradesh IT Minister N Lokesh wondered the Telangana Caretaker chief minister K Chandrasekhar Rao dissolved assembly in advance without giving any valid reasons.
He sought to know whether KCR has done any home work before dissolving the assembly. Lokesh also pointed out that KCR comments that the BJP and TRS will not join hands in the election since the " Gotras" of the two parties are not similar are just a political gimmick.
It is open secret that KCR is maintaining secret political relationship with BJP and also AIMIM. Lokesh said KCR failed in all fronts and it was the reason he is desperate for early elections. KCR had also failed to attract investments in IT and industry sectors, he added.