No meat sales tomorrow says Krishna District Collector B Lakshmikantham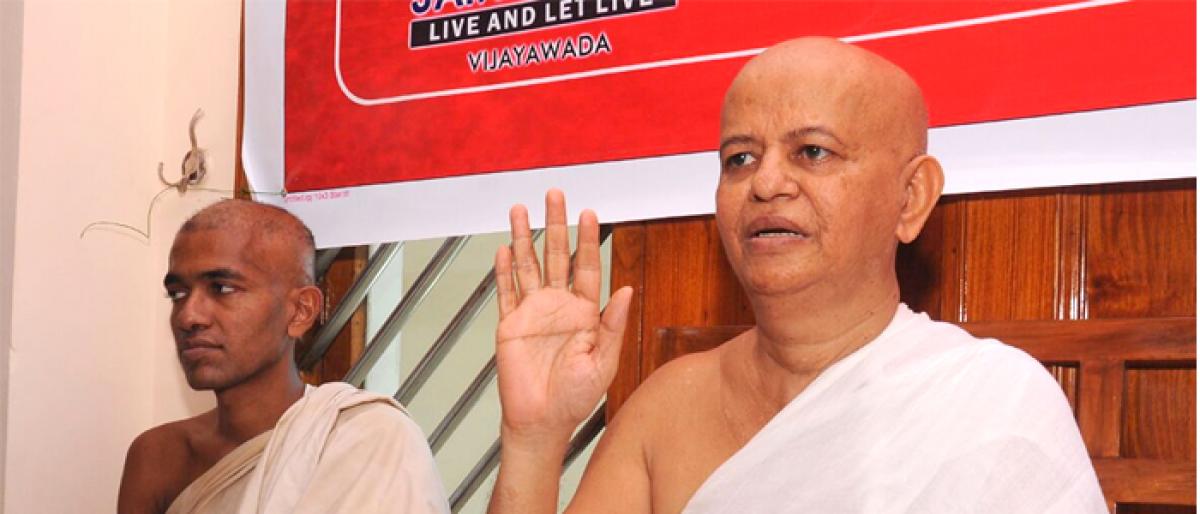 Highlights
Krishna District Collector B Lakshmikantham has ordered closure of all slaughter houses and stoppage of meat sales on September 13, on the occasion of Samvartsari Parv, an auspicious day of Jain community
Vijayawada: Krishna District Collector B Lakshmikantham has ordered closure of all slaughter houses and stoppage of meat sales on September 13, on the occasion of Samvartsari Parv, an auspicious day of Jain community.
Jain seer Ajit Sekhar Surisswarji announced this at a programme organised by 'Sri Sambhavnath Jain Swetamber Murti Pujak Sangh' and 'Sri Sambhavnath Rajendra Jain Swetamber Trust' in One-Town here on Tuesday.
Addressing the gathering, Ajit Sekhar Surisswarji said that the main principle of Jain community was 'Live and Let Live' and follow Ahimsa.
Samvartsari Parv is very auspicious and they will keep all living beings happy and should not harm them.
The Jain community people from across Vijayawada participated in programme, which includes Jain Samaj presidents Sukhraj, Mohan, secretaries Pannalal, Suresh and PR Manoj Kothari.