Slapping of student sparks controversy in Akiveedu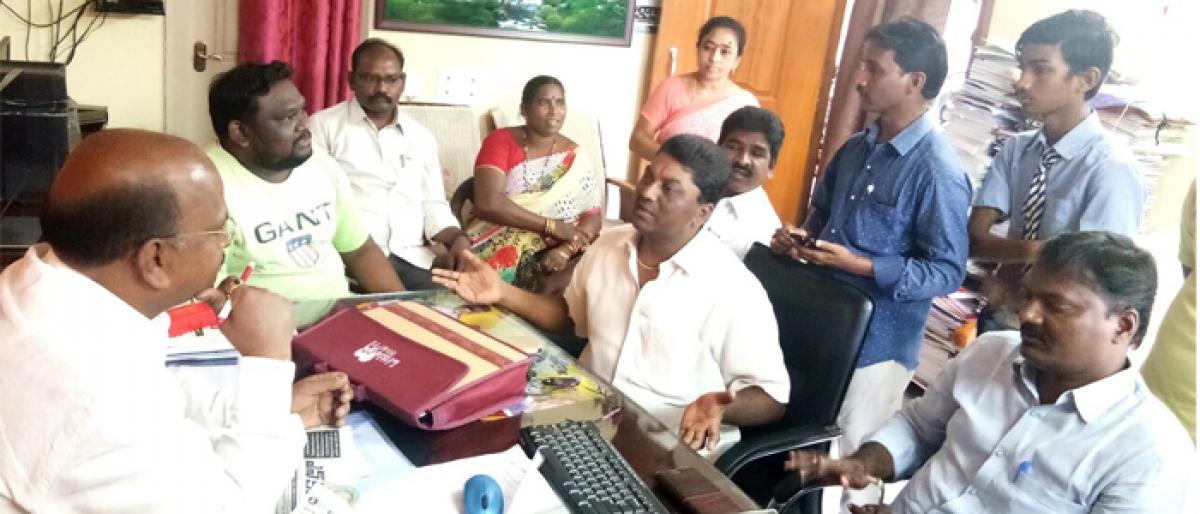 Highlights
Slapping of a Class X student by principal of a private school attracted ire from Dalit leaders who grilled the school authorities here on Thursday
Akiveedu: Slapping of a Class X student by principal of a private school attracted ire from Dalit leaders who grilled the school authorities here on Thursday.
The leaders, however, maintained calm as any agitation by them would affect future of the student who collapsed after getting the slap.
The student, hails from Siddapuram village in Akiveedu mandal arrived late by five minutes to private class which starts at 7 am.
The student had travelled 10 km and was late for the unauthorised classes being conducted in the private high school.
As soon as he got the slap on his face, the boy fainted. His father came to know about the incident and approached the school along with Dalit leaders who grilled the principal over the issue.
A heated argument followed. The incidents of attacks on Dalit students were increasing, they alleged.
When the school management asked the leaders to take TC of the student and leave if they continue questioning over the incident.
The Dalit leaders left the school helpless. They reportedly met the mandal education officer and briefed on the corporal punishment.
When contacted, the MEO told this correspondent that no written complaint was received by the authorities from anyone in this regard.
If someone gives written complaint they would take up the issue, the MEO added.