Deaf & dumb students take part in swachh activities in Vijayawada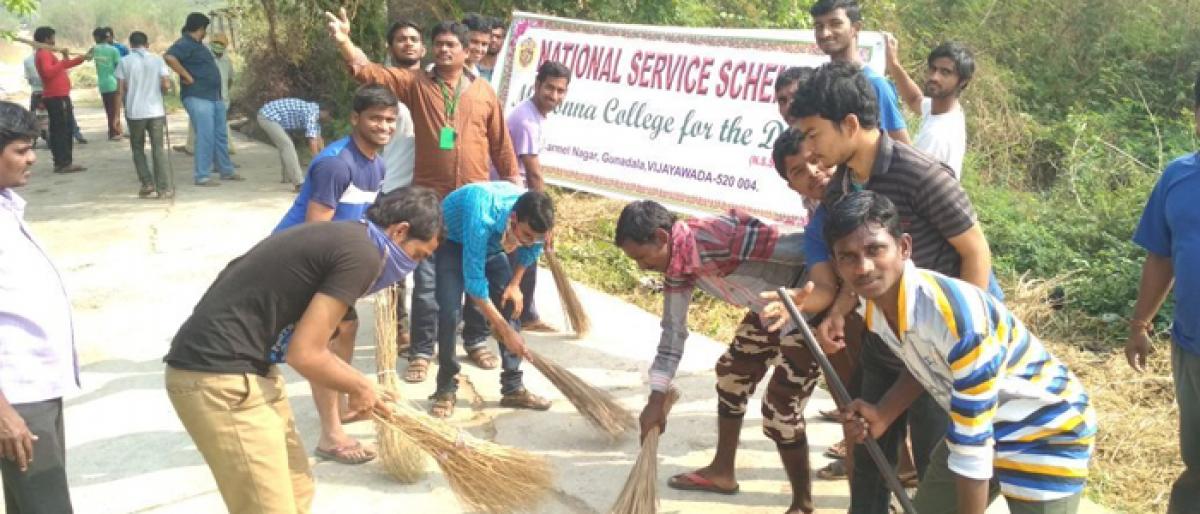 Highlights
The students of Madonna College for Deaf and Dumb have proved that disability is not a hurdle to extend service to society
Vijayawada: The students of Madonna College for Deaf and Dumb have proved that disability is not a hurdle to extend service to society.
As part of three-day service programme, the students of the college participated in various service-oriented programmes.
Speaking to the media on Friday, the college principal Sr Mary said that as part of the cleanliness drive taken up by 35 deaf and dumb students, various cleaning activities were taken up in Adarsh Nagar at Gunadala on first day.
The students cleaned the area and planted saplings and participated in other activities.
They also participated in a campaign by creating awareness to the residents to keep the toilets and surrounding places clean.
They also motivated people not to dump garbage into side canals and minimise the usage of plastic bags.
"By keeping the surroundings clean, we can build a healthy society," she said and informed that on Saturday the students would participate in the cleanliness drive at Vambay colony.
NSS programme officer Sr Jojirani, animator Devi Mani, college lecturers K Rammanohar, Ch Elizabeth Rani, K Ambedkar and others were present.