New code makes it difficult for police to identify vehicles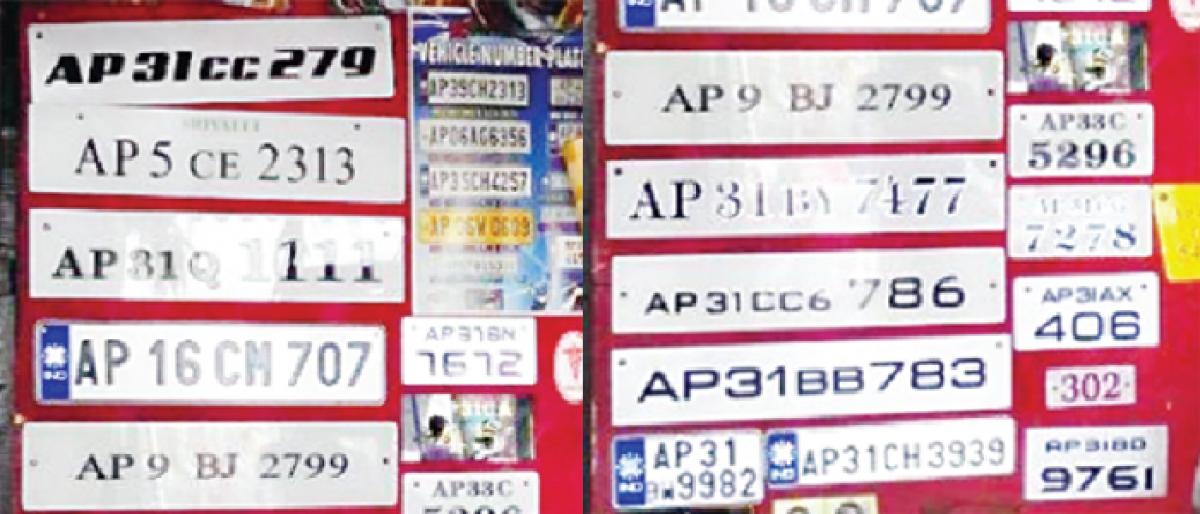 Highlights
The governments decision to introduce uniform vehicle registration code UVRC for entire state has been under scanner as several people are weighing the pros and cons of the move
Authorities say that it gives equal opportunity to people across the State to bid for fancy numbers
On the other hand, there is an opinion that people from backward districts may not compete with those from other districts in bidding for fancy numbers
Tirupati: The government's decision to introduce uniform vehicle registration code (UVRC) for entire state has been under scanner as several people are weighing the pros and cons of the move.
The system which is in force now for several years, has some advantages as any vehicle can immediately be identified as to which district it belongs by seeing the number plate.
In the system, the numbering format consists of a separate code for each district which was quite useful especially for police in dealing with various cases or accidents.
By noticing the district, they can search from the database of that district for further details. With the government's move to do away with the system and go for single code for entire state, it would not be easy for police to identify the vehicles.
However, transport department officials have been maintaining that there will not be any problem with that as everything has become online and any number can be traced easily from the database.
However, in the old system those who are crazy about fancy numbers were asked to wait for three to four months in various districts to complete one series. Under the new proposal, entire state will have only one code and numbers will be allotted in the same series in all districts.
Hence, all numbers in any series will be exhausted within three to four days and a new series with fresh fancy numbers will come. The officials of Road Transport Authority are thinking about this disadvantage.
As the fancy numbers fetch the department much revenue, they are benefitted revenue wise in the present system. In the new move, there will be severe competition for fancy numbers all over the state. Each fancy number may cost more in bidding due to stiff competition.
In Chittoor district on any working day, on an average, about 400 vehicles are registered, says RTO G Vivekananda Reddy. Speaking to The Hans India, he said, in the present system, it takes about three months to complete one series in Tirupati whereas it will take some more time in Chittoor.
In Madanapalle it will take more than four months. People will have to wait for many days to bid for new numbers. Such problems will not be there in the new system as if they cannot get a particular number today, they may try again for it in the next three days.
According to an official, from the vehicle owners point of view, the new system will make fancy numbers costlier. People from backward districts cannot compete with those from Krishna and Guntur districts to bid for fancy numbers.