Garbage clearing equipment inspected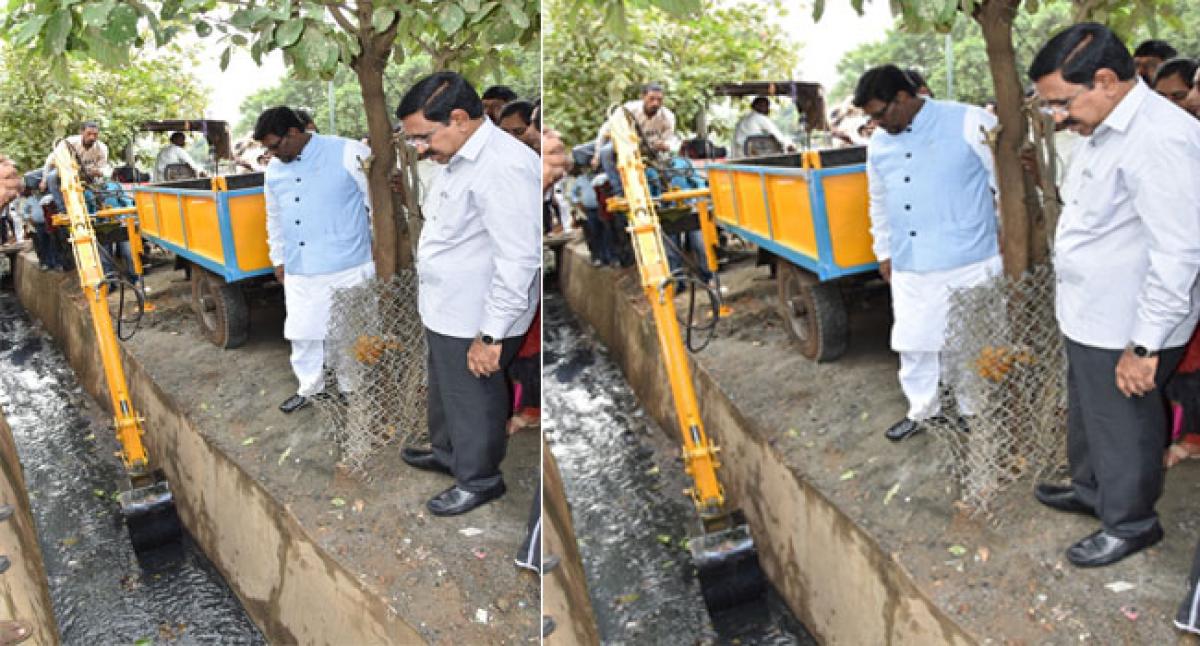 Highlights
Municipal Administration Minister P Narayana said that they had taken up clearing garbage in open drains in the city by using latest equipment on pilot basis and would be extended to other parts of the State in future based on the efficacy of the equipment
Nellore: Municipal Administration Minister P Narayana said that they had taken up clearing garbage in open drains in the city by using latest equipment on pilot basis and would be extended to other parts of the State in future based on the efficacy of the equipment.
The Minister inspected the functioning of the equipment at Children's Park here on Thursday and said that it is a big task to the sanitation staff to clear garbage in open drains in urban areas.
State government had planned to use machinery for clearing garbage from the open drains with latest technology, he added. "Government stands first in implementation of AMRUT scheme and also in conducting Swachh Sarvekshan survey.
Underground drainage works in Municipal Corporation limits will be completed very shortly. Water works and repairs to damaged roads would also be done within short period. We have been providing basic amenities at parks and also at burial ground in the city," he explained.
Narayana informed that the government has been trying to develop Nellore as a smart city and also said 10 garbage clearing machines were allocated to the district under Swachh Andhra Corporation.
Further, the Minister inaugurated digital classes in Anganwadi pre-schools. He said the government had introduced digital classes in Anganwadi schools on pilot basis in the district by converting them on par with private educational institutions.
He also stated training was imparted to Anganwadi workers for upgrading them as teachers. Anganwadi pre-schools in the state stands ideal for the entire country and also said that the state government has been making all efforts to provide quality education to the poor.
District Collector R Mutyala Raju said that reforms have been introduced in Anganwadi schooling during the last two years which yielded good results in the district. Collector thanked the supporters, who donated funds for development of government schools. City Mayor Sk Abdul Aziz, Municipal Commissioner Sk Alim Basha and others were present.