High Court to be shifted to Amaravati in New Year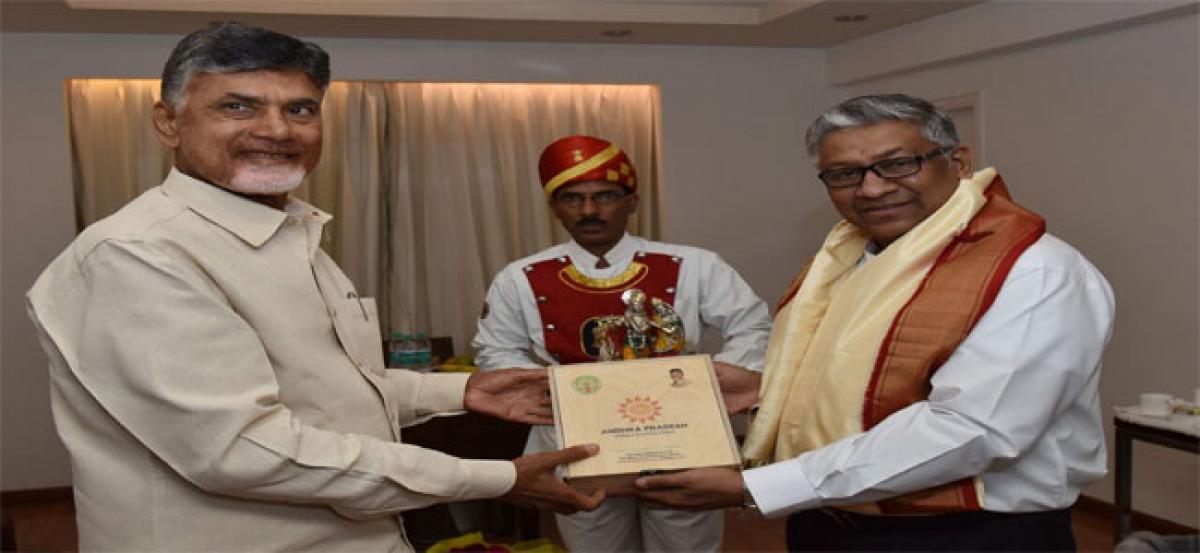 Highlights
If everything goes well, Andhra Pradesh High Court will be shifted to Amaravati, the state capital city in the first month of 2019
Amaravati: If everything goes well, Andhra Pradesh High Court will be shifted to Amaravati, the state capital city in the first month of 2019. After Supreme Court gives notification, the High Court of AP will be shifted to Amaravati, explained Justice Thottathil B Radhakrishnan, Chief Justice of High Court for Telangana and Andhra Pradesh, on Saturday on the occasion of his visit to the under construction Interim Judicial Complex building in the capital city Amaravati. The judicial complex will be used as temporary High Court building, till the permanent buildings are constructed in the Justice City in the capital.
Along with the Chief Justice, other Judges of HC also visited the under construction court complex. The Chief Justice expressed satisfaction over the progress of construction at the judicial complex and hoped that the construction will be completed as per the schedule. "Once the notification is given, the procedure for shifting the HC will begin," he added. Meanwhile, the Chief Justice also suggested some necessary changes to the CRDA officials, in the building construction. CRDA Commissioner Cherukuri Sreedhar explained to the judges about the structure of complex, designs, interior arrangements, court halls designs, Judges chambers, advocates offices, full court hall and other details.
The judges asked Commissioner about the entry and exit points for Judges, advocates, people and others. The CRDA officials further explained about the capital city, iconic High Court building complex designs, judicial complex plans and others through a power point presentation. On the other hand, the judges also visited the under construction residential houses which would be allotted to them. Temporary houses for judges are likely to be allotted at All India Services officials' residential complex. Meanwhile, Chief Minister N Chandrababu Naidu met the Chief Justice and other Judges at a private hotel in Vijayawada. Naidu said that the High Court building will be completed by December and it would be ready for occupation by January 1, 2019. He also said that after Supreme Court gives notification, the High Court will be shifted to Amaravati.
The CRDA officials have been taking suggestions for construction of permanent High Court buildings complex from the Supreme Court and High Courts judges, he said. Within two years, the permanent HC complex will be constructed according to their needs, he added. He said that residential facility will be provided to the Judges as per their suggestions. Minister for Urban Development P Narayana, High Court judges including Justice C Praveen Kumar, Justice SV Bhat, Justice AV Seshasai, Justice Suneel Chowdary, Justice M Satynarayana Murthy, Guntur district court Judge Justice Harinath Sarma, Guntur Junior Civil Judge KV Ramakrishnaiah, Mangalagiri Senior Civil Judge Justice V Bhavani, Guntur District Collector Kona Sasidhar, other officials from CRDA and others participated in this programme.