Control on liquor sale demanded in Kakinada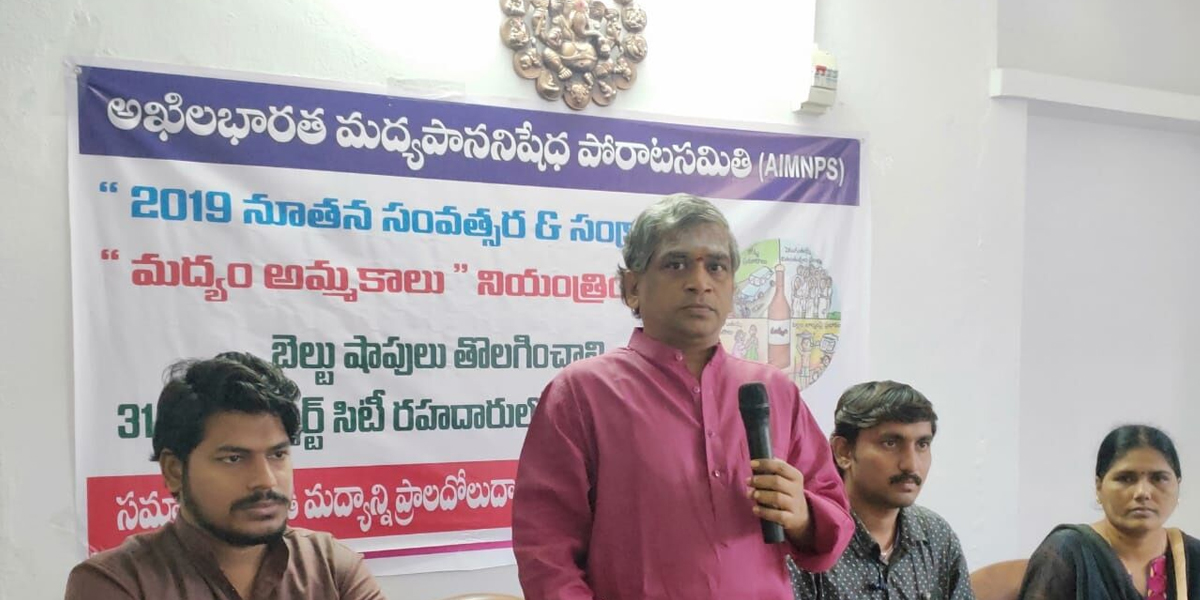 Highlights
Madya Niyantrana Porata Samiti demanded that the government control sale of liquor during New Year and Sankranti festival season
Kakinada: Madya Niyantrana Porata Samiti demanded that the government control sale of liquor during New Year and Sankranti festival season.
Presiding over the Samiti meeting organized here on Thursday, social activist and founder of the samiti D Ramana Raju said that the overall control should cover the belt shops, unchecked outlets on highways, dhabas and restaurants.
Samiti Kakinada city unit secretary Jyoti appealed to the police to initiate measures for closing belt shops to avoid untoward incidents due to uncontrolled liquor availability.
She also appealed to the police to use breath analyzers to check the rash and drunken driving.
The samiti secretary, Hasan Shariff demanded that the Collector issue directive to prohibition and excise authorities to take measures for closing of belt shops in the district.
Samiiti joint secretary L Sujay and others spoke.