Couple seeks police protection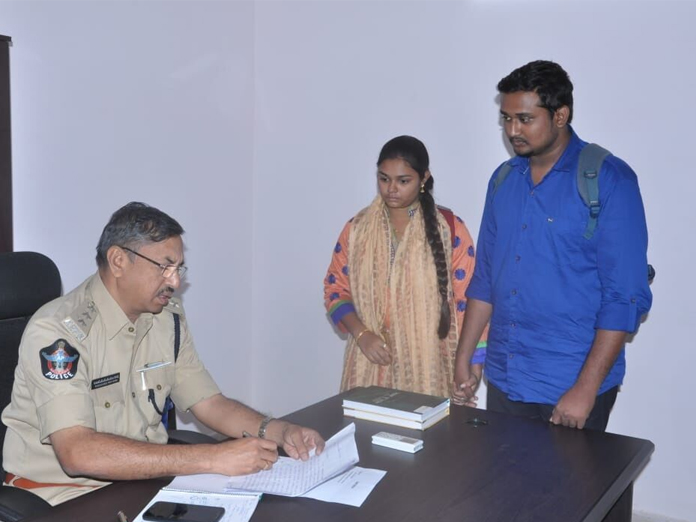 Highlights
A couple based in Kakinada approached the local police seeking protection on Sunday
Kakinada: A couple based in Kakinada approached the local police seeking protection on Sunday.
According to the couple Vaddiparti Ratna Manjoosha and Kandikatla Jayaraj were in love for the past few years and got married at a church in Vijayawada as per Christian tradition on February 1.
Both stated that they were majors and has the proof of their age. Both met Kakinada DSP Ravi Varma on Sunday and sought police protection as they fear harm from their elders.
DSP Ravi Varna directed Kakinada I town SHO to take necessary action as per the law pertaining to the representation.