Real estate sector grew 8.2 per cent 1Q2018: Report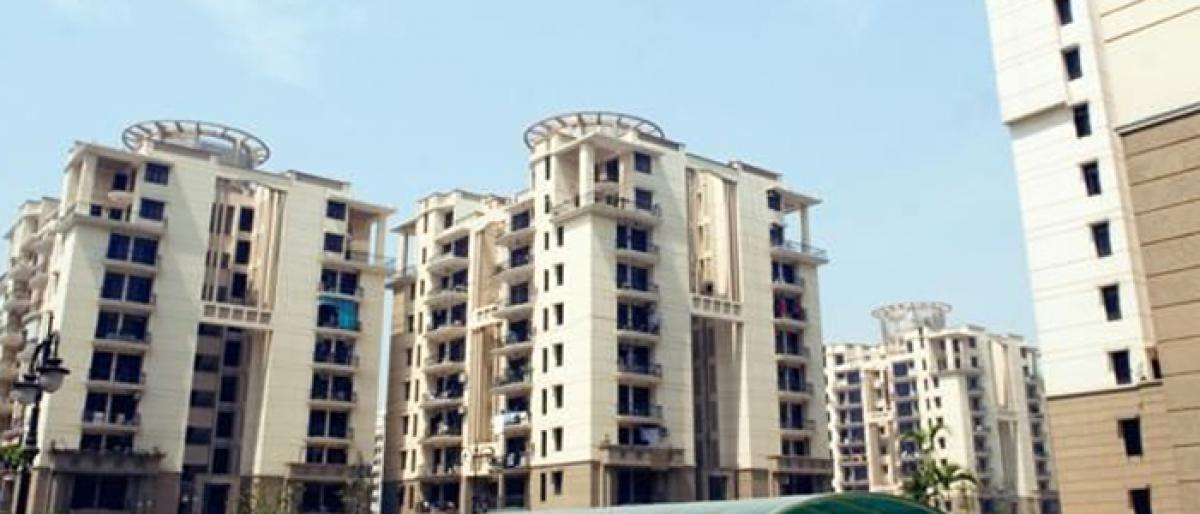 Highlights
Indias real estate sector clocked an impressive 82 per cent growth in 1Q2018, said a JLL Federation of Indian Chamber of Commerce Industry FICCI report JLL along with Ficci, on Friday released a report titled Future of India Real Estate Deciphering the Midterm Perspective at the 12th edition of FICCI Real Estate Summit
​Hyderabad: India's real estate sector clocked an impressive 8.2 per cent growth in 1Q2018, said a JLL- Federation of Indian Chamber of Commerce & Industry (FICCI) report. JLL along with Ficci, on Friday released a report titled 'Future of India Real Estate: Deciphering the Mid-term Perspective' at the 12th edition of FICCI Real Estate Summit.
The report, co-authored by JLL & FICCI, analyses the drivers and challenges facing the sector in the next two to three years. CPI inflation, which has been a concern in the recent past, is expected to remain at 4.7 per cent in the annual forecast for median inflation (2018-19 and 2019-20) with India recovering from the effects of demonetization and GST.
Ramesh Nair, CEO & Country Head, JLL India said, "India's real estate sector is at an inflection point and the evolutionary trends in the sector are paving the way towards sustainable growth of the industry. H1 2018 has seen phenomenal growth in Grade A office space from both, the demand & supply side.
Private Equity interest in Indian retail realty is at an all-time high with the sector witnessing an investment of Rs 950 crore in 2018. With regulatory reforms such as RERA and GST showing results, the sector is poised to grow exponentially. Student Housing, a new emerging sector presents a tremendous opportunity for the market."
Sanjay Dutt, Chairman FICCI Real Estate Committee said, "The sector has been through a bumpy ride in the last couple of years, but the environment is changing, and the sector is back in the spotlight with key indicators pointing at the revival of Indian real estate.
Key regulatory reforms such as RERA and REITs have given a new lease to the sector, and investors and end users are regaining confidence towards the recovery trends in the industry. Logistics & warehousing, commercial & retail are witnessing surge in demand and absorption."