Intriguing psychological drama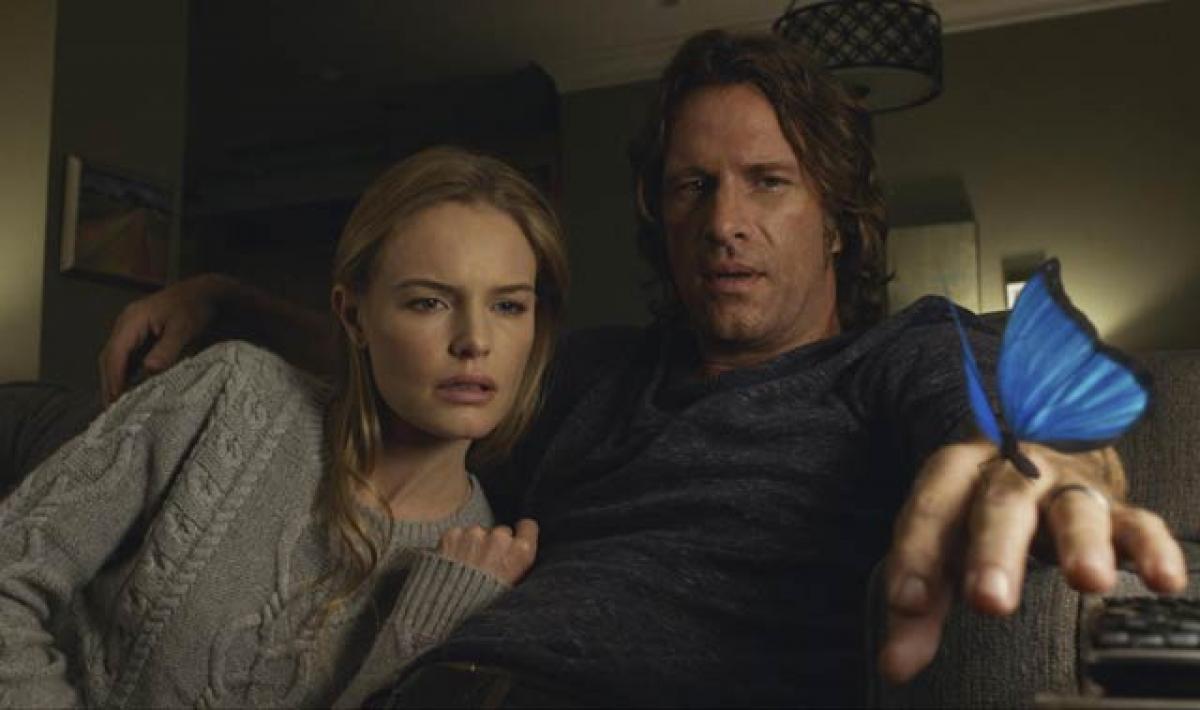 Highlights
'Before I Wake' is the tale of a boy whose dreams and nightmares manifest physically as he sleeps.
'Before I Wake' is the tale of a boy whose dreams and nightmares manifest physically as he sleeps. The story follows a married couple Mark (Thomas Jane) and Jessie (Kate Bosworth), who have recently lost their son Sean (Antonio Romero) in tragic circumstances and adopt a cute, loving orphan Cody (Jacob Tremblay) upon the recommendation of Natalie (Annabeth Gish), the representative of the adoption agency.
On bringing Cody home, they comprehend his likes, dislikes and fears. And soon, when he is asleep, they begin to have a surreal experience, when their house is swarmed by colourful butterflies and feel the presence of their dead son Sean. It is only after a couple of mishaps, they realise that Cody will do anything to stay awake as he is haunted by the boogie man who he calls, "The Canker Man."
Unlike a typical horror film, the script written by Director Mike Flanagan and Jeff Howard, invests a lot of time in character development and skillfully edge upon the supernatural elements, which are more of a scare tease. The horror elements which are measured and aesthetically incorporated in the narrative, after the initial round, gets predictable and are not scary at all. Being a character-driven film, the pace of the narration is unhurriedly slow.
Nevertheless, the strong performances from the cast pushes the film to the point of seeming believable and engaging. Jacob Tremblay, who had earlier this year delivered a wonderful, heart rending performance in the Oscar nominated film 'Room', once again, as Cody is charming. He gives an exceptionally realistic depiction of a timid, guilt-ridden and defensive child, all at the same time.
The supporting cast live their parts to perfection. Antonio Romero as Sean is admirable in a restrained role. Annabeth Gish as Natalie, in a two scene role, is also pleasant. Dash Mihok as the distraught ex-foster father of Cody is sincere. Scottie Thompson as Cody's school teacher seems genuine and honest. But it is Kate Bosworth and Thomas Jane who stand out. They bring enough subtlety to their emotionally vulnerable characters, Jessie and Mark Hobson, who are trying to rebuild their lives. Both actors are extremely convincing as parents.
With excellent production designs from designer Patricio M Farrell, every frame captured by cinematographer Michael Fimognari is brilliant. With dramatic atmospheric lighting his horror frames especially are delicately impressive. The director has also edited this film and he deserves praise for seamlessly interlacing scenes and creating many edgy moments along with Danny Elfman and the Newton Brothers' understated score. Overall, 'Before I Wake' is a decent film that lacks the flooding of the horror tropes.
Film Name : Before I Wake
Cast : Jacob Tremblay, Kate Bosworth, Thomas Jane and Dash Mihok
Direction : Mike Flanagan
Genre : Horror
Likes : Lead performances, cinematography and editing
Dislikes : Horror elements get predictable