A biopic on legendary Ghantasala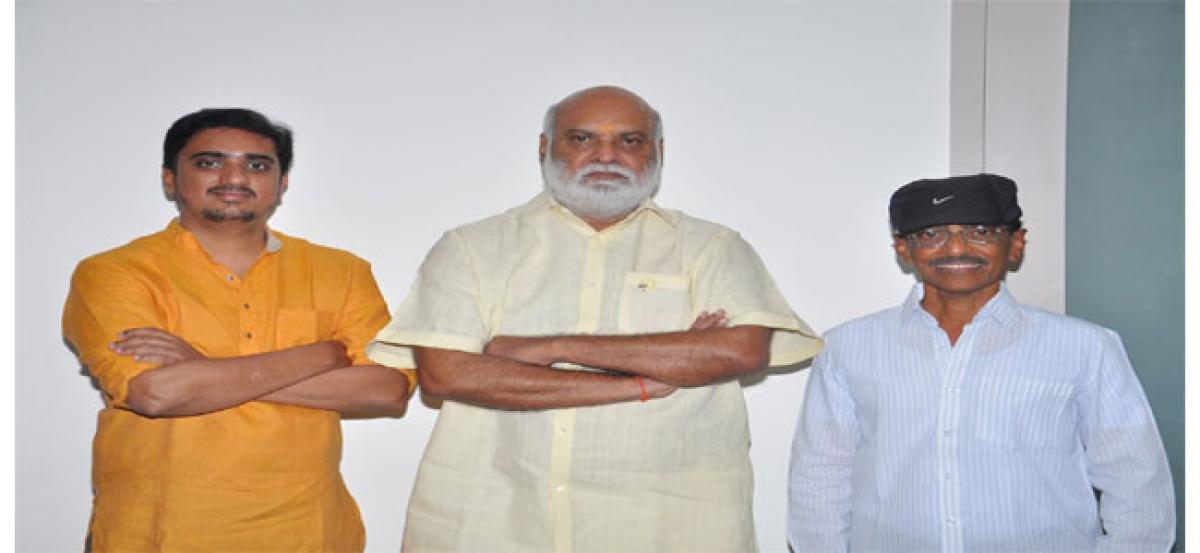 Highlights
The new trend in the Telugu film industry is making of biopics of legendary figures like artistes and till now, we have seen biopics on sportspersons, writers and political leaders Recently, the biopic on the legendary actress the late Savitri has become popular among the audience and another biopic NTR is taking shape
The new trend in the Telugu film industry is making of biopics of legendary figures like artistes and till now, we have seen biopics on sportspersons, writers and political leaders. Recently, the biopic on the legendary actress the late Savitri has become popular among the audience and another biopic 'N.T.R' is taking shape.
In this conection, a biopic on the legendary singer Ghantasala Venkateshwara Rao, who mesmerised the Telugu people of the Two States with his sonorous voice for nearly three decades is also being made. Themakers of the biopic on Ghantasala want to show the hardships that the legendary singer faced in his early days to find a foothold as a great singer will be shown on the celluloid to the audience. His life is certainly not a bed of roses. The biopic on the eminent singer is being bankrolled by Lakshmi Neeraja and supervised by singer G V Bhasker under the banner of Anyuktaram Productions. The first look of the the biopic was launched by veteran director K Raghavender Rao in Hyderabad on Saturday.
While the new age singer Krishna Chaitanya, who shot into fame through the TV show "Super singers 7" is essaying the role of Ghantasala in the biopic, his wife and noted anchor Mrudula is playing the role of Ghantasala's wife Savitri. While C H Rama Rao is helming the film, the late musician Saluri Rajeshwara Rao's son S Vasu Rao is giving the background score. V Venu has cranked the camera.
Veteran film and television artiste Subbaraya Sharma will be seen in the role of Ghantasala's guru Patryayani Sitarama Shastry. The makers are making preperations for releasing the trailer of this film in the presence of eminent film personalities during this month.