Question or not to question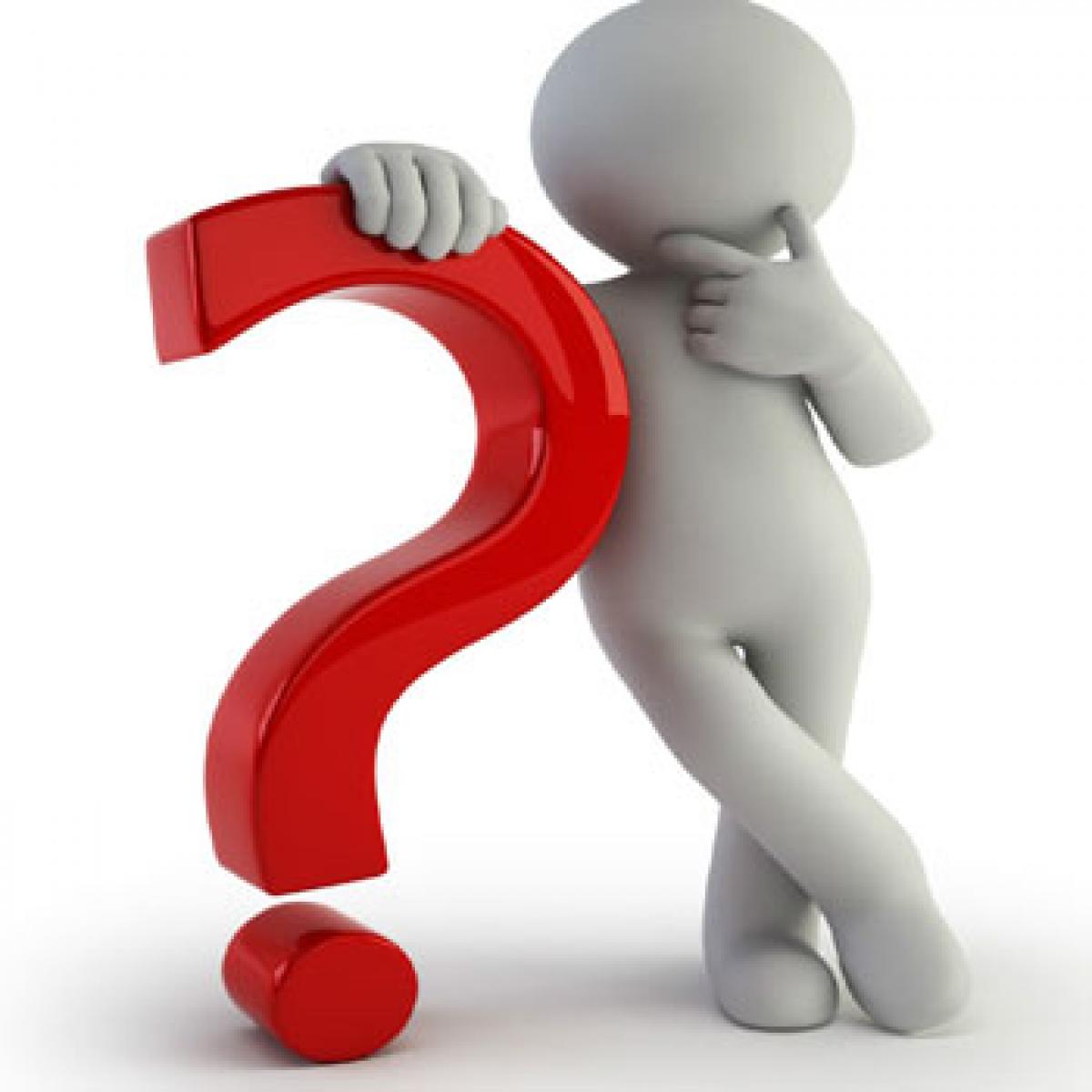 Highlights
A Nobel laureate was once asked to identify a factor that helped him to achieve such coveted success. He promptly replied that his mother used to ask him every day after coming from school, "What did you ask your teacher today?" Quite in contrast, our mothers ask us the question in reverse, "What did the teacher ask you today?" 
What instills confidence in a person is his ability to ask questions about everything around
A Nobel laureate was once asked to identify a factor that helped him to achieve such coveted success. He promptly replied that his mother used to ask him every day after coming from school, "What did you ask your teacher today?" Quite in contrast, our mothers ask us the question in reverse, "What did the teacher ask you today?"
Curiosity survived even before the dawn of formal education. Human beings became so powerful in nature precisely because they could possess four basic attributes, which other species could not - Ability to coordinate between brain and other organs of the body; transforming the concept of living together to a level of societal living; developing a language from sounds they make and the ability to think logically. Logical thinking is a product of the ability to question. This simple curiosity created the world around us.
The parable goes; Isaac Newton was sitting under an apple tree. An apple fell on his head. If you or I were there, we certainly would have looked for some more apples. But, Newton asked a mischievous question.
Why did this apple fall down? Why can't it go up? If we ask these questions, surely, our parents will take us to a psychiatrist. But, this rather innocuous question unveiled one of the greatest laws of Physics: Newton's law of gravitation without which we cannot even imagine our space science.
The greatest physicist of twentieth century Albert Einstein said, "It is not that I am so smart. But, I stay with the questions much longer... I have no special talents. I am only passionately curious... The important thing is not to stop questioning." But our hierarchal society riddled with archaic values and unscientific education system stifle curiosity and the passion for questioning.
The little girl wonders looking at the sky full of glittering stars, runs to her mother and questions, "Mommy, I saw the stars twinkling in the sky. Why do stars twinkle?" What does the mother say? "I don't know. Ask your daddy." For every mommy in India, daddy is the genius. That is the magnanimity of Indian women.
Unfortunately, men don't think so. The girl goes to father and asks the same question. The father replies, "Don't you have homework today?" The disappointed girl puts the same question to her teacher the next morning. Now, the teacher says, "It is not in your syllabi. It won't come in the examination." Perhaps the girl refrains from asking curious questions for the rest of her life.
Writing in 'Forbes India', Vishal Sikka, Chief Executive Officer and Managing Director of Infosys, said, "In order for us (Indians) to lead the next industrial revolution, we also must embrace our own creative confidence. We have to continue to question, "Why?"" Referring to one of his greatest realisations, Steve Jobs has said, "Everything around you that you call life, was made up by people who were no smarter than you."
If someone else can do it, why can't I do it – this is the basic question that instils confidence in you. Apple makes watches that can make you pay for your groceries. Tesla makes cars that can drive themselves. Google makes contact lens that can measure your blood sugar.
Such mind-boggling innovations, the wonderful inventions that shaped our destiny and the greatest laws of science – are all a result of human ability to question. Come out of the comfort of conformity. "Question or not to question?" should never be the question. Start questioning anything and everything around you.