IIIT-H Executive Programme on AI and ML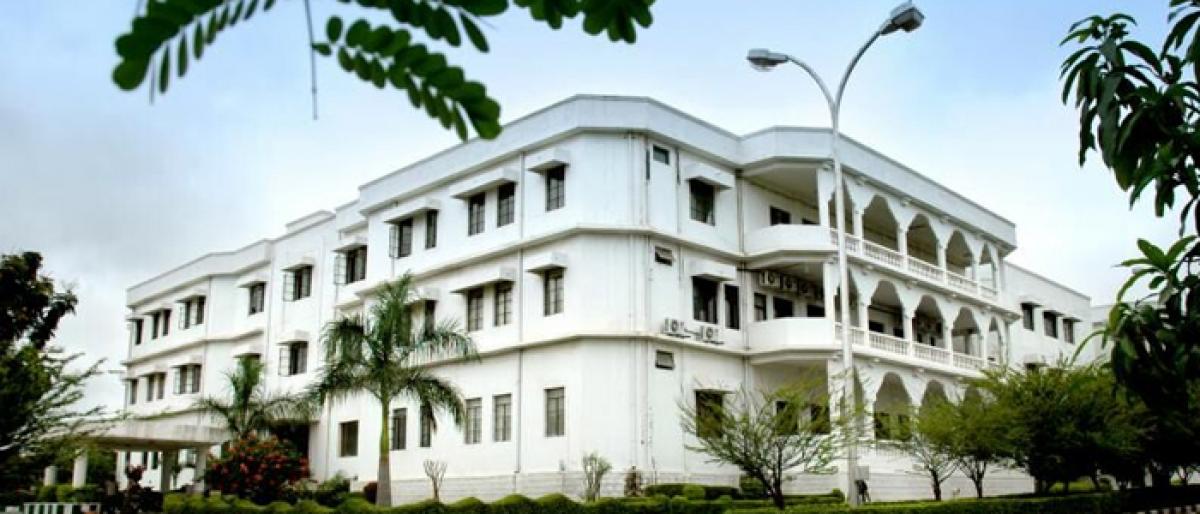 Highlights
International Institute of Information Technology IIIT, Hyderabad Machine Learning ML Lab, Indias number one Artificial Intelligence AI research cluster and TalentSprint, have entered into an agreement with NASSCOMs Centre of Excellence for Data Science Artificial Intelligence CoEDSAI based in Bengaluruas an ecosystem knowledge partner This association will support NASSCOMs initiat
​Hyderabad: International Institute of Information Technology (IIIT), Hyderabad Machine Learning (ML) Lab, India's number one Artificial Intelligence (AI) research cluster and TalentSprint, have entered into an agreement with NASSCOM's Centre of Excellence for Data Science & Artificial Intelligence (CoE-DSAI) based in Bengaluruas an ecosystem knowledge partner. This association will support NASSCOM's initiative of creating AI/ML expertise among Indian IT Professionals.
As traditional IT roles vanish, companies are betting big on AI and other deep tech areas to further growth. By 2021, approximately 75% of enterprise applications will use AI according to a report by IDC. Currently only 1% of the IT workforce has AI Expertise.
The Advanced Certification Programme by IIIT-Hyderabad and TalentSprint has an objective to build AI/ML expertise in 10,000 IT Professionals in India. Over 1000 tech professionals from Hyderabad and Bengaluru have enrolled into the Program in the first 8 months of the launch. 10% of these participants are from top leadership roles, 35% are from startups and mid-sized companies, and remaining from large companies. Average experience of participants is 7 years and they are currently working with 380+ global organisations.
Speaking on this association, Sanjeev Malhotra, CEO at NASSCOM CoE-DSAI said, "NASSCOM CoE-DSAI was launched with an objective of establishing India to be a global DSAI destination by 2022. Industry will need 150,000 experts in Data Science and Artificial Intelligence to enable this objective. We are glad to enter into an agreement with this Executive Program in AI/ML, The Advanced Certification Program in Artificial Intelligence & Machine Learning by the Machine Learning Lab of IIIT-H, to fuel the expertise building in the ecosystem"
Commenting on the programme Prof. Ramesh Loganathan at IIIT Hyderabad, said, "We are happy to note that our Executive Programme has been adopted by the tech community. We believe this is owing to the unique design and delivery of the Programme enabling high effectiveness. We believe with this model, we can support the Indian IT Industry become globally competitive with inputs from our research labs."

Santanu Paul, MD & CEO, TalentSprint said "We are excited with this association with NASSCOM CoE-DSAI. Most organisations are grappling with a talent vacuum in AI/ML, Deep Learning and Disruptive Technologies. AI/ML technologies are pegged to rewrite the narrative of the global software industry and the race for talent has started. With this association, our collective goal is to help Indian professionals position themselves as premium talent and make India a hub of global AI/ML expertise."
Kohli Center on Intelligent Systems (KCIS) at IIIT-H was established in 2015 to give a fillip to research, teaching and entrepreneurship in the Broad Intelligent Systems Area. The Machine Learning Lab acts as an umbrella organisation at the institute to both strengthen the existing groups and facilitate new activities in related areas. It also acts as a force multiplier in attracting projects and funding from the government and industry sectors, coordinating research in related domains across different IIIT-H centres.