Inter house mime competition held at DPS Nacharam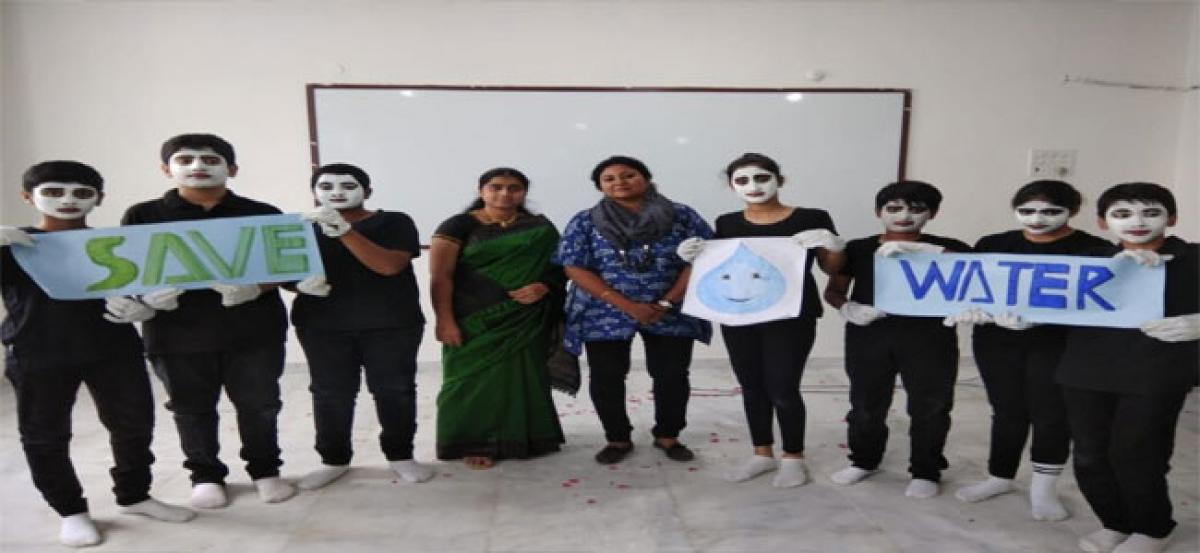 Highlights
Delhi Public School Nacharam known for its innovative ideas conducted an InterHouse Mime competition on the theme Social Awareness in the School Auditorium recently As August Bournonville said, The art of mime encompasses all the feelings of the soul Mime is an art or a technique of portraying a character, mood, idea, or narration by gestures and bodily movements
Hyderabad: Delhi Public School Nacharam known for its innovative ideas conducted an Inter-House Mime competition on the theme 'Social Awareness' in the School Auditorium recently. As August Bournonville said, "The art of mime encompasses all the feelings of the soul." Mime is an art or a technique of portraying a character, mood, idea, or narration by gestures and bodily movements.
The competition was adjudged under the criteria of visual effect, synchronisation, presentation and overall effect. The four teams representing each house namely Sapphire House, Topaz House, Emerald House and Ruby House performed wonderfully well and spellbound the audience with their performance. The theme was based on social issues such as Save Water, Unity in Diversity, Save Earth. Participants depicted all themes with their magnificent dramatic performance, brilliant gestures and body movements.
The contestants dressed traditional mime costumes did the art justice including face paint, gloves, and costume making the mime professional. The audience was sometimes in laughter and at the same time getting emotional to see such issues being portrayed with such ease and conviction by the students. Overall it was a great show as each team tried their level best to leave the impact on the audience making them aware of the social issues existing in our society.
All houses were able to impact the audience with their body movements, gesture and facial expressions – the essentials of any Mime performance. This experience will surely enable the budding theatre artists to sharpen their drama skills. Whomever the winner may be, each team and each contestant fulfilled their role to the fullest and gave it their all, conveying the message they intended to which makes everyone a winner.

BY Sunitha Makam