Mind-body therapies can help teens with anxiety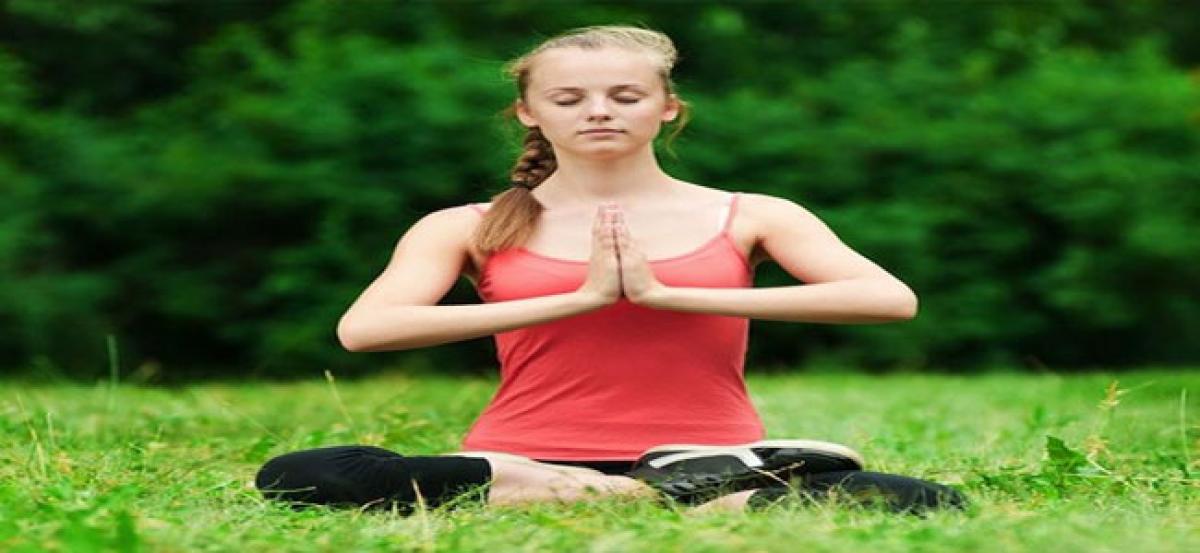 Highlights
Mindbody therapies, such as mindfulness and yoga, may help treat the common problem of anxiety in adolescents, researchers have found Mindfulness techniques incorporate aspects of meditation, body scanning, and mindful breathing to help focus attention on the present moment and separate from negative thoughts, said researchers from Columbia University in the US
New York : Mind-body therapies, such as mindfulness and yoga, may help treat the common problem of anxiety in adolescents, researchers have found. Mindfulness techniques incorporate aspects of meditation, body scanning, and mindful breathing to help focus attention on the present moment and separate from negative thoughts, said researchers from Columbia University in the US.
In a review published in the journal The Nurse Practitioner, six studies showed positive effects of mindfulness approaches for teens with anxiety, including school-based programmes in high-risk populations. Yoga is one of the most popular mind-body therapies, with positive physical and mental effects including reduced anxiety, according to the researchers. Five studies, including four randomised trials, found positive effects of yoga in school settings, they said. "A growing body of evidence supports the implementation of mind-body therapy as a low-risk and cost-effective strategy in the management of anxious teenagers," said Bernadette Fulweiler from Columbia University.
"Whereas anxiety and fear are typical reactions to the academic, social, and developmental challenges common during the adolescent years, clinical or pathological anxiety is excessive, persistent, and disruptive," they said. While anxiety is often situational and time-limited, many teens develop chronic anxiety lasting six months or longer. Currently recommended treatments for adolescent anxiety - cognitive behavioral therapy and/or antidepressant medications - have important limitations.
They are expensive, often difficult to obtain, and in the case of antidepressants, can have side effects, researchers said. Studies suggest that most adolescents with mental health disorders, especially anxiety disorders, do not receive any form of mental health care. "Mind-body therapies encompass self-regulation and positive thinking to help promote self-control, physical health, and emotional well-being," said Rita Marie John from Columbia University School of Nursing.
Another mind-body therapy, Biofeedback technique, enables individuals to increase self-awareness and physical control through feedback on biological measures. The review identified four studies of biofeedback approaches, showing significant reductions in anxiety and stress in teens receiving heart-rate variability (HRV) monitoring and video game-based biofeedback. Hypnosis incorporates imagery and relaxation techniques to help control stress responses, researchers said.