Mahindra Ecole Centrale welcomes 5th batch of Engineering Students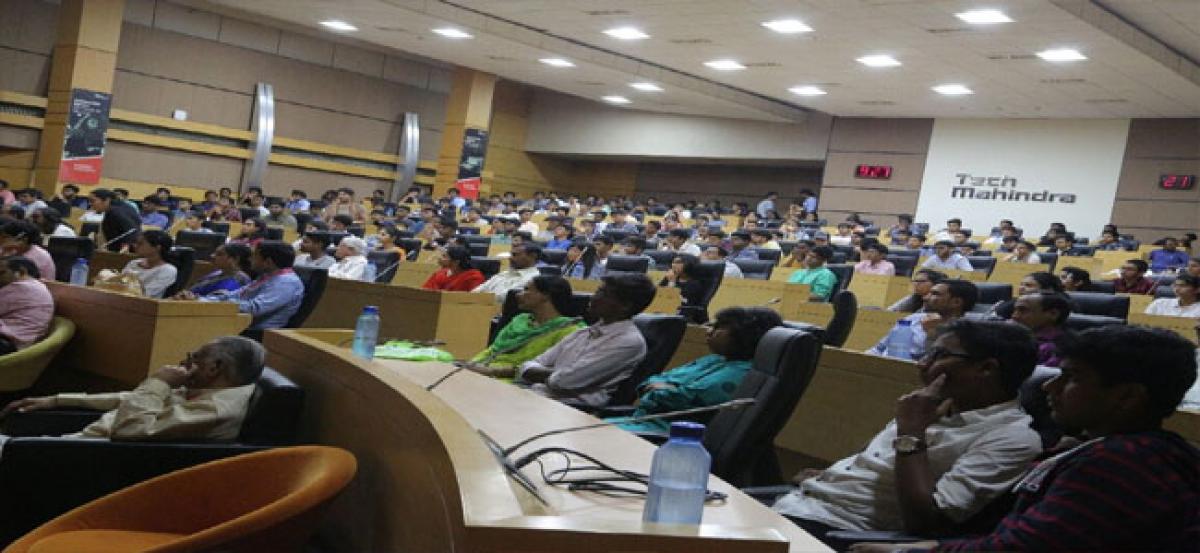 Highlights
Mahindra Ecole Centrale College of Engineering, Hyderabad welcomed its 5thbatch of engineering students to the campus on Thursday The 200 students were welcomed on the campus by the Director, Deans and Faculty Coordinators
Hyderabad: Mahindra Ecole Centrale College of Engineering, Hyderabad welcomed its 5thbatch of engineering students to the campus on Thursday. The 200+ students were welcomed on the campus by the Director, Deans and Faculty Coordinators. They were introduced to the Institute, domains, and subjects of study by the academic coordinators. In addition, over a two day period, the students will be exposed to various academic and social activities as a part of the orientation.
200 plus students joined Mahindra Ecole Centrale in the Computer Science, Electrical & Electronics, Mechanical and Civil Engineering branches of which 20% are girls. Yajulu Medury, Director, Mahindra Ecole Centrale, welcomed the students to the institute. "We are happy to receive you on the campus and will ensure that we expose you to the best technical skills and engineering education. Our vision is to create innovative and technically trained engineers, so that you are equipped to handle global challenges. MEC will epitomize an unparalleled synergy of industry and academics, leading to excellence in the category".
On the first day of the orientation, the students were taken through an introduction to the different areas on offer by the academic coordinators. Thereafter, the club interaction and ice breaking sessions took place. The two days are jam-packed with academic and sporting activities, giving the students a chance to get to know the institute, their teachers as well as peers. This will also give them an idea of what to look forward to during their 4 years of engineering education.