Development Impact Bond makes a mark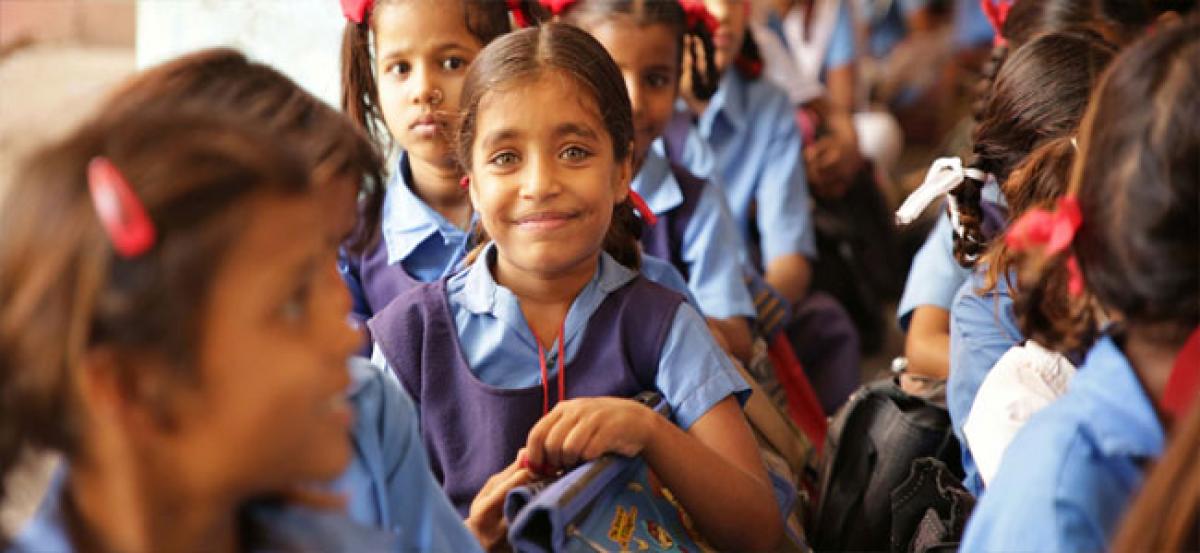 Highlights
Educate Girls, an awardwinning nonprofit working in educationally backward regions of India, launched the results of the worlds first Development Impact Bond DIB in Education in Delhi on Thursday in the presence of Adil Zainulbhai, Chairman, Quality Council of India
New Delhi: Educate Girls, an award-winning non-profit working in educationally backward regions of India, launched the results of the world's first 'Development Impact Bond' (DIB) in Education in Delhi on Thursday in the presence of Adil Zainulbhai, Chairman, Quality Council of India. Launched in Bhilwara, Rajasthan, in 2015, the Educate Girls DIB is the world's first operational development impact bond in education.
The program covered 166 schools across 140 villages in Bhilwara and has impacted over 7,000 children over the course of three years. The DIB measured progress against agreed targets for the number of out-of-school girls enrolled into primary and upper primary schools as well as the progress of girls and boys in English, Hindi and Math. Final results show that the Educate Girls DIB surpassed both the target outcomes to achieve 116% of the enrolment target and 160% of the learning target.
The success of this project has demonstrated that innovative, outcomes-based financing models, such as the DIBs, can contribute to delivering sustainable impact on the ground. In this payment-by-results model, Children's Investment Fund Foundation (CIFF) as an outcome payer (the underwriter) promised to pay back UBS Optimus Foundation (UBSOF - the investor) the original investment plus extra returns as long as the agreed targets are delivered by Educate Girls.
The progress was independently evaluated by the non-profit evaluation firm IDinsight and results-based financing consultancy Instiglio designed the DIB. Compared to traditional grant-making approaches, this contractually agreed payment-by-results model allowed Educate Girls to innovate and ultimately to achieve a greater impact. The flexibility provided in the DIB model has also led to a raft of innovative, tailored solutions and approaches to meet every child's unique challenges.