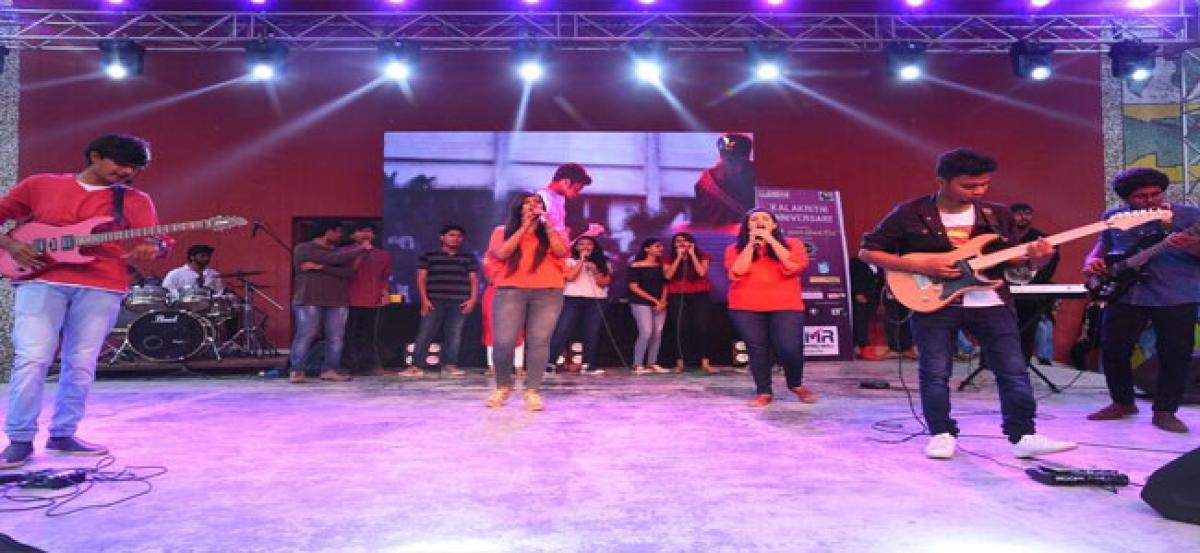 Highlights
Kalakrithi, the annual cultural festival of GITAM University was held on Saturday in the presence of large student gathering Kalakrithi has established itself as one of the most enthralling cultural festivals continuing with the tradition of providing an academically and culturally stimulating atmosphere for the students
Visakhapatnam: 'Kalakrithi', the annual cultural festival of GITAM University was held on Saturday in the presence of large student gathering. Kalakrithi has established itself as one of the most enthralling cultural festivals continuing with the tradition of providing an academically and culturally stimulating atmosphere for the students.
The fest commenced with the inauguration process where all institutes of the University represented different states of India depicting secularism, tradition and cultural diversity of India. GITAM University ensures that Kalakrithi gets evolved positively each successive year and provide the best experience to everyone associated with it.
The folk and classical dance troupes of GITAM Kalakrithi displayed their prowess with flawless performances that had poise, balance in footwork, and grace in the bodily movements of the dancers. On stage events including mime, group dance, live art, and narrative skit on women issues, hip hop style dance mesmerised the audience with scintillating performances. The performances enthralled the audience and were a collective display of skills of some of the talented students of GITAM. GITAM Student Affairs Director Prof K Veerabhadram appreciated the Kalakrithi club members for their active involvement during the celebrations.
Subscribed Failed...
Subscribed Successfully...