BJP promises security to people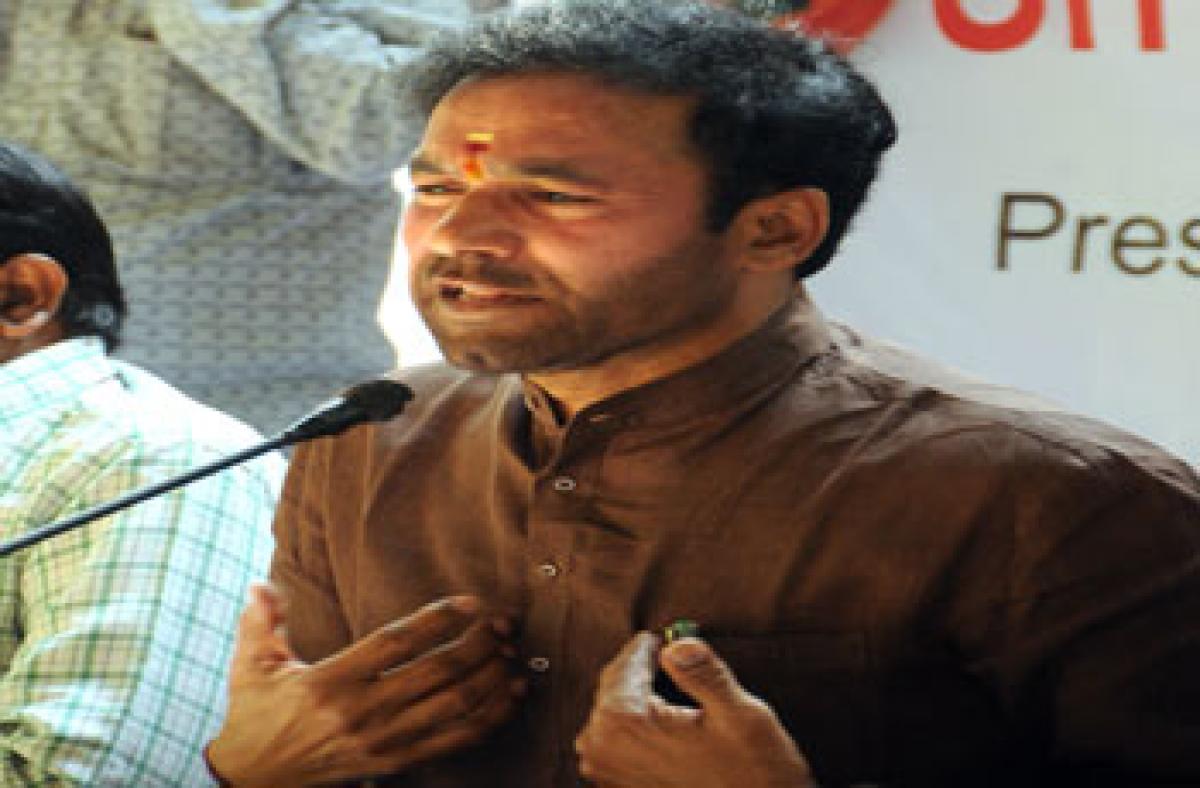 Highlights
Bharatiya Janata Party Telangana State president and Amberpet MLA G Kishan Reddy on Wednesday said the BJP-TDP combine would win more than 100 seats in GHMC election. Participating in a meet-the-press programme organised by the  Press Club of Hyderabad
Hyderabad: Bharatiya Janata Party Telangana State president and Amberpet MLA G Kishan Reddy on Wednesday said the BJP-TDP combine would win more than 100 seats in GHMC election. Participating in a meet-the-press programme organised by the Press Club of Hyderabad at Somajiguda, Kishan Reddy felt that TRS party had embraced "operation Akarsh" to attract leaders from various political parties. Though TRS was elected to power, it was relying on those who migrated to it from various political parties to win the GHMC elections, he said.
Kishan Reddy pointed out that "Hyderabad is a sensitive place, as many as 86 ISIS supporters were known to have organised illegal activities in the city to disturb peace and unity among the people." He likened KCR government administration to a Tollywood movie "Aaha naa pellanta."
He said KCR had adopted Patigadda colony as part of Swachh Hyderabad, but there were no development activities in the colony, he said. It epitomises TRS governments lackadaisical towards development of Telangana State, he said.
He accused the MIM of misleading the people in Old City and coming in the way of development activities. The TRS party would indirectly help the MIM party in the GHMC elections and both TRS and MIM parties had joined hands to win the GHMC elections.
Responding to the comments of KCR on the Prime Minister, he said KCR was insulting not only the Prime Minister but also the people of India. KCR government was concentrating only on publicity, not on the development activities.
He promised that his party, if elected to power in the GHMC elections, would promote the development of Hyderabad under the leadership of Prime Minister Narendra Modi. He cited the projects and funds granted by the Central government to Telangana State. He promised to ensure that the people in the city are provided security from terrorist activities.
Ravikanth Reddy, President the Press Club, Raja Mouli Chary, General Secretary, Marem Srinivas, M Krishna, Executive members of Press Club and others were present.