Undrugonda temple in ruins, cries for attention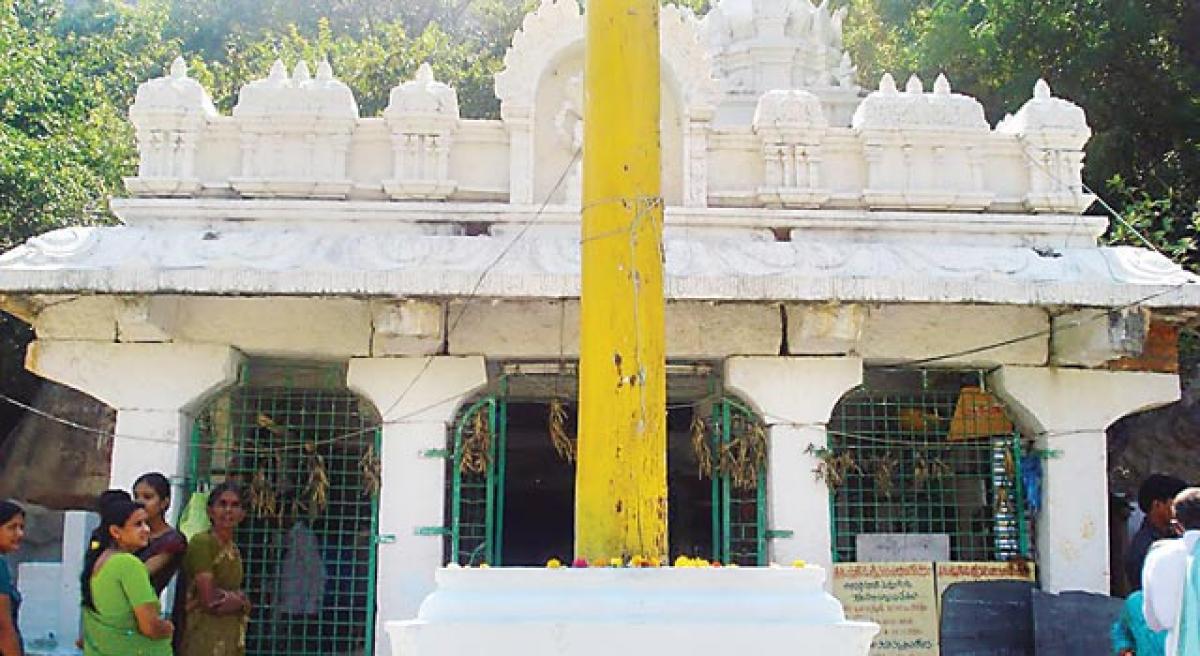 Highlights
According to locals, the temple came to light in the year 2002. Earlier it used to lay in the ruins without any puja rituals.Locals told The Hans India that if the temple is developed, which is the only one of its kind after the Yadadri shrine, it could become a prominent place with tourist and spiritual interests. People of the
Suryapet: As one reaches Undrugonda Lakshmi Narasimha Swamy temple on the National Highway 65 in Chivemla mandal, about 12 km from Suryapet, he or she is sure to experience a sense of relieved feeling amid chirping of birds.The shrine, located amid greenery near hills, was built by linking several high and wide rocks.
However, it now lies in a state of neglect with dilapidated mandapam, Raja Anthapurams, Shilpams, shelters for horses and elephants. According to a prominent archaeologist, pujas were being performed in the temple since 4,000 years BC. It belongs to the King Chalukya's period. History has it that the area served as the capital of the families of Kalyani Chalukya, Kakatiya, Kanduri Choda, Padmanayika Mahamani and Qutub Shahi rulers.
According to locals, the temple came to light in the year 2002. Earlier it used to lay in the ruins without any puja rituals.Locals told The Hans India that if the temple is developed, which is the only one of its kind after the Yadadri shrine, it could become a prominent place with tourist and spiritual interests.
People of the district have appealed to the Energy Minister G Jagadish Reddy to develop the temple because of its proximity to this town.Ramayya, a Trust member of the temple, and Mallayya, a devotee, said the government should develop the temple as a prominent tourist spot, thus protecting the traditional arts forms and glorious history.