Health experts call for early diagnosis of TB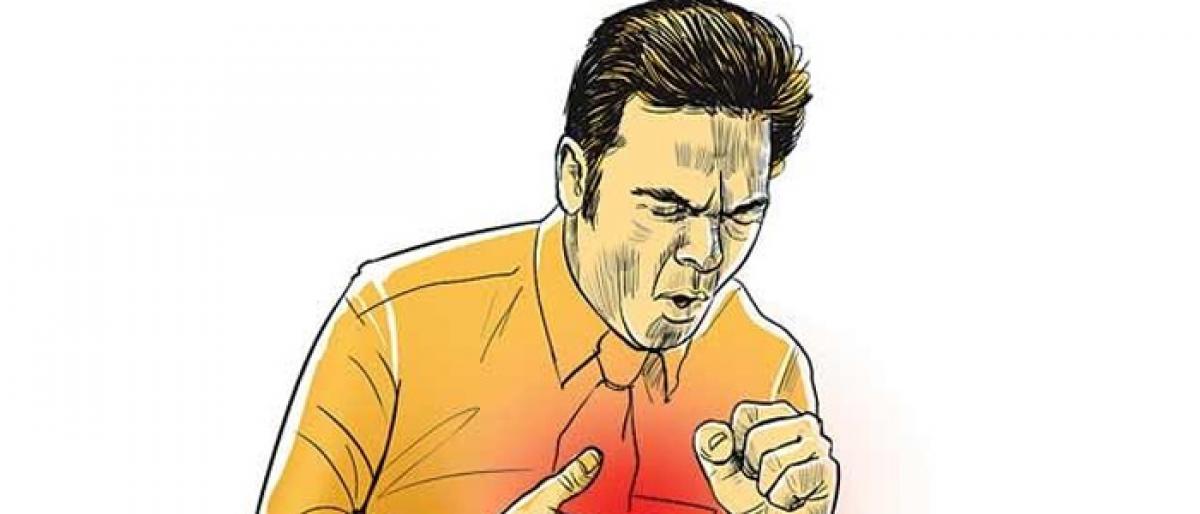 Highlights
A lot of research had been taking place for a long time on the Tuberculosis (TB) disease which has killing millions of people for the last many...
​Khammam: A lot of research had been taking place for a long time on the Tuberculosis (TB) disease which has killing millions of people for the last many decades across the globe.
In Khammam district, around 3,600 cases related to TB were registered in the district. In the past, about four different types of medicines were administered to the patients. But, as of now, a single drug is used to treat the TB patients. The Central government is providing free treatment under the National TB Programme with aim to eradicate the disease by 2025.
Speaking to The Hans India, district TB officer Dr B Srinivas said tuberculosis bacteria latch on to persons with low immunity. The cough persisting for two weeks followed by fever every night and loss of weight in two months were the symptoms of TB. The persons with such symptoms must consult the doctor immediately and must undergo treatment. The disease predominantly affects the lungs and spreads by regular close contact with the affected person, he informed.
He further added that chances of spread of disease can be brought down drastically if people follow basic etiquette like covering one's mouth and nose when coughing or sneezing and spitting in public places and in the open.
Stating that early diagnosis helps in curing the disease, Dr Kondal Rao, District Medical and Health Officer said TB remains as one of the biggest threats to public health, which is caused by the bacteria Mycobacterium tuberculosis.
He added that several programmes were taken to combat the disease in the district by creating awareness among people and explaining them about the preventive steps that need to be taken.
Meanwhile, experts in the medical field felt that role of chemists in this war against multidrug –resistant tuberculosis will make a positive difference. Any further delay may convert a controllable disease into an uncontrollable one, due to increasing frequency of resistance to drugs used in the treatment.
A noted pulmonologist Dr Naga Bhushanam said officially, there were 200 to 300 TB patients in every 1 lakh population and the figure would be more in areas such as in fishermen colonies, and places where people live in congested areas without proper ventilation and nutritious food. Migrant workers are at the risk because they work with crowds and live in unhygienic conditions.
Ineffective and delayed diagnosis in both private and public sectors and failure to notify and register patients in the private sector diagnosed with TB, in addition to patients accessing private providers not linked with the RNTCP, have been identified as some of the major challenges, he added.
He emphasised the need for greater innovation for strategy, diagnostics and new drugs besides universal access to health services to successfully fight against tuberculosis and eradicate it by 2025.
Subscribed Failed...
Subscribed Successfully...