Hyderabad Metro Rail records a new high in ridership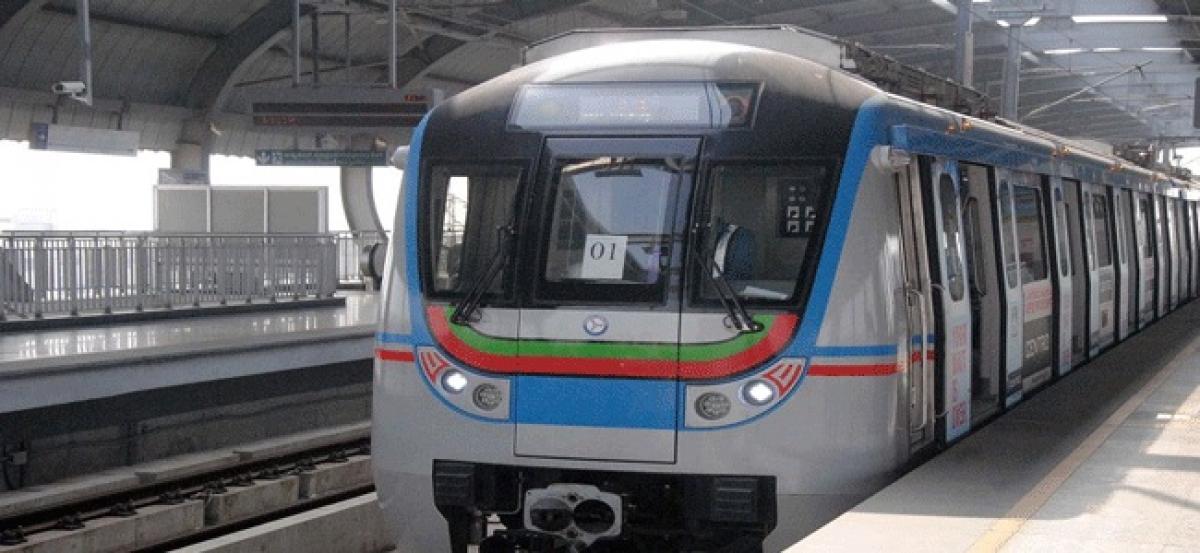 Highlights
L and T Metro Rail Hyderabad Limited has announced an increasing trend in ridership and patronage by the citizens of Hyderabad
Hyderabad: L&T Metro Rail (Hyderabad) Limited has announced an increasing trend in ridership and patronage by the citizens of Hyderabad.
Recently, around 92,000 passengers travelled in Metro system on a single day. Today, Hyderabad Metro Rail clocked approximately 1.5 lakh passengers.
Another significant move is the shift of passengers from Token usage to Smart Card substantially. Percentage of Smart Card usage has gone up to around 50% and the total number of Smart Cards sold till date is around 2.75 lakhs. Increased ridership is attributed to passenger loyalty and particularly due to Last and First Mile Connectivity initiatives like increased co-ordination with TSRTC for providing better connectivity to Metro stations.
Another offering by L&T Metro Rail is the Paradise Station Foot Over Bridge (FOB) which has provided seamless transfer to the Paradise Metro Station from the adjoining areas like Paradise Circle, P.G. Road and M.G. Road. This is for the convenience and safety of passengers and public at large. Arm D Entry /Exit of Prakash Nagar Metro Station is also completed and opened for passenger use.
Ameerpet to LB Nagar section is planned to be opened to public around 1st week of September 2018. All works, testing & commissioning activities have been completed. Trial runs are in full swing.The Application to Commissioner of Metro Railway Safety (CMRS) has been submitted on 31st July 2018. Independent Safety Assessor (ISA), Halcrow (U.K) is currently doing safety assessment of Signalling System. On receipt of the ISA Certificate, CMRS would inspect the section.
L&T Metro Rail (Hyderabad) Ltd MD & CEO KVB Reddy, expressing his happiness on the overall developments of the project said, "We thank all Hyderabadis for the patronage and trust bestowed on Hyderabad Metro Rail until now. We are confident that after the Ameerpet - LB Nagar line becomes operational around 1st week of September this year, public at large will choose this comfortable, safe, time saving and environment friendly mode of transport to their advantage".