Fake passport case: Ayub Khan and his wife get seven-year imprisonment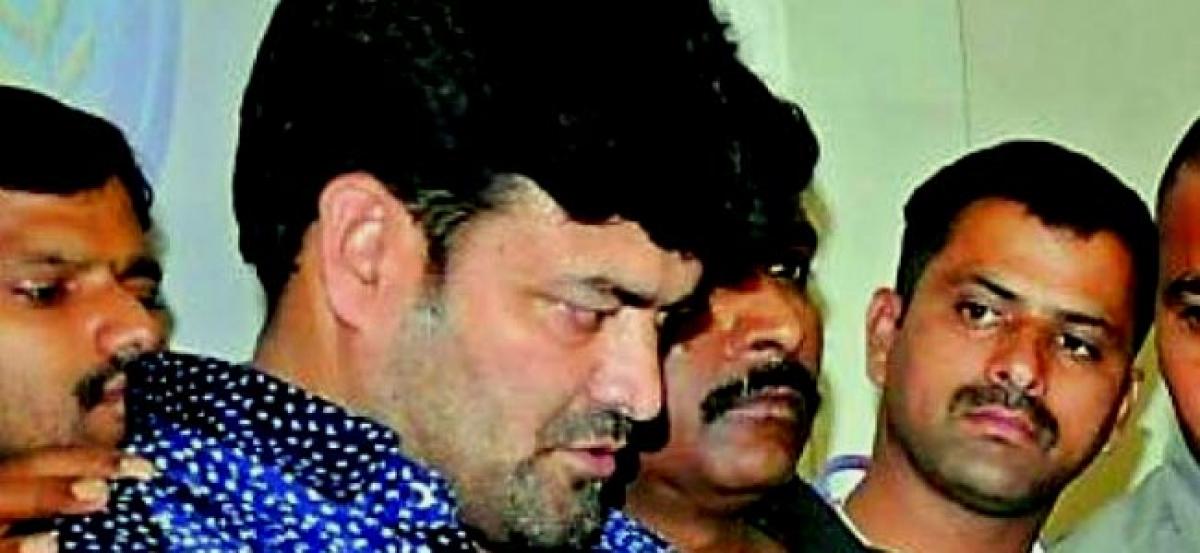 Highlights
Noted rowdy sheeter, Ayub Khan on Tuesday was convicted by the Chief Metropolitan Magistrate, Nampally in a fake passport case
Noted rowdy sheeter, Ayub Khan on Tuesday was convicted by the Chief Metropolitan Magistrate, Nampally in a fake passport case.
He along with his wife, Hafeeza Begum were sentenced to seven-year imprisonment. Two Qazis were also sentenced to two years in jail for helping Khan. The Magistrate Y Govind Reddy pronounced the judgment holding Ayub Khan and his wife guilty of obtaining a fake passport to flee from the country. The court also imposed a fine of Rs 4,500 each while the Qazis were also imposed a fine of Rs 2,000 each.
Following the judgement, the convicted were taken into custody and shifted to Chanchalguda Central Prison.