Permission denied for Rahul Gandhi's visit to Osmania University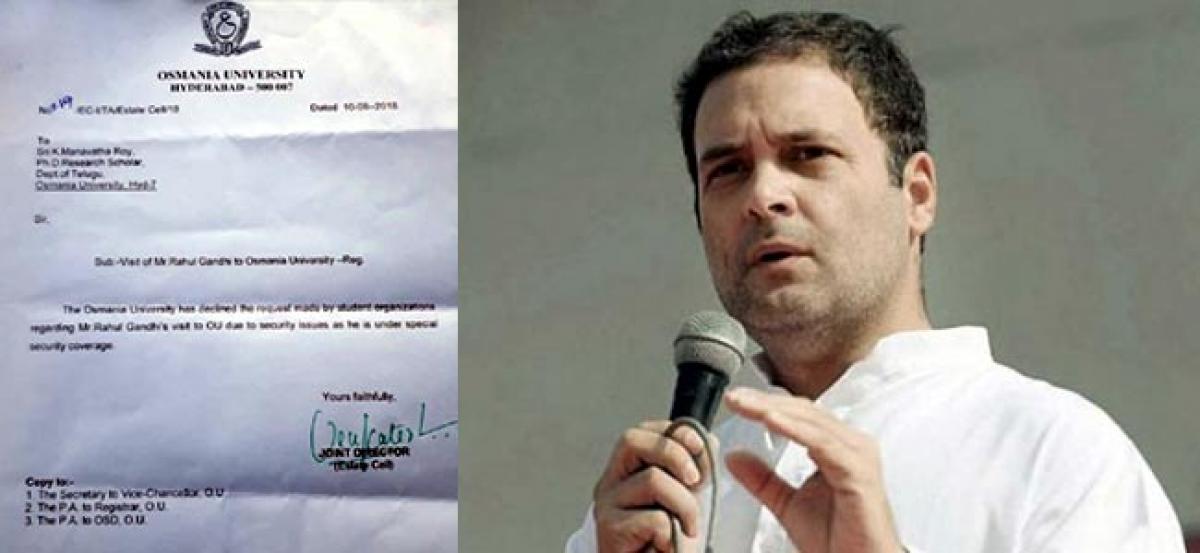 Highlights
All India Congress Committee president Rahul Gandhis proposed visit to Osmania University to address students on Telangana, Youth, and Unemployment is not going to take place since the University has denied permission
All India Congress Committee president Rahul Gandhi's proposed visit to Osmania University to address students on "Telangana, Youth, and Unemployment" is not going to take place since the University has denied permission.
Issuing a circular in this regard, the University authorities declined the request made by the student organisations for Rahul Gandhi's visit to Osmania University. The reason cited in the circular was the security issues as the Congress party president is under special security coverage.
Rahul Gandhi is scheduled to visit Telangana on a two-day tour on August 13-14 and as per the schedule, he planned to address a meeting with the University students before heading back to New Delhi on August 14.