KCR check your facts: Rahul Gandhi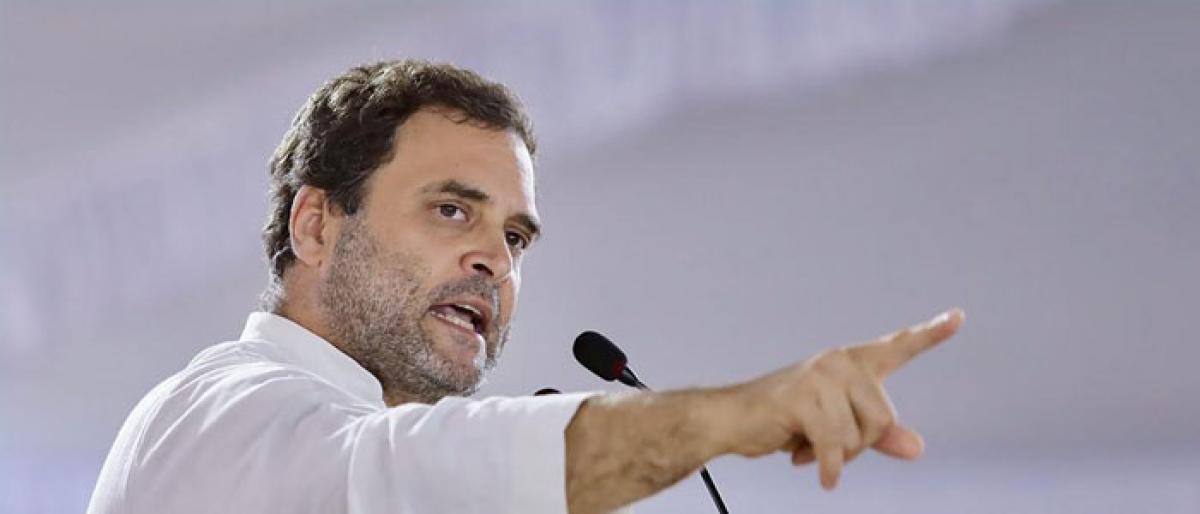 Highlights
The Congress party is open for alliances with likeminded parties in Telangana to defeat theTRS But the issue of alliance with which party would be left to the TPCC said, Rahul Gandhi
Hyderabad: The Congress party is open for alliances with like-minded parties in Telangana to defeat the TRS. But the issue of alliance with which party would be left to the TPCC said, Rahul Gandhi.
Talking to Editors at an informal interaction here on Tuesday Rahul told The Hans India that he was surprised at the comments made by the Chief Minister K Chandrasekhar Rao that his family rule was better than that of Gandhi family. Rahul said the last time a person from Gandhi family became a Prime Minister was between 1984-89. After that, no one from his family became the Prime Minister. He also denied that Sonia Gandhi had the remote control and that the Prime Ministers had to act under her guidance. He said only in respect of political issues, the then AICC president used to give a direction to the party and never did she or he get involved in matters pertaining to Government. Whereas in Telangana entire family was in government and it was virtually they who are running everything making all others irrelevant, It is KCR who should check the facts the quipped.
Replying to another question on his hugging the Prime Minister in Lok Sabha, Rahul said from his side the hug was warm but it was an icy cold reaction from the prime minister.