AP Congress leaders Hint Pre Poll Alliance with TDP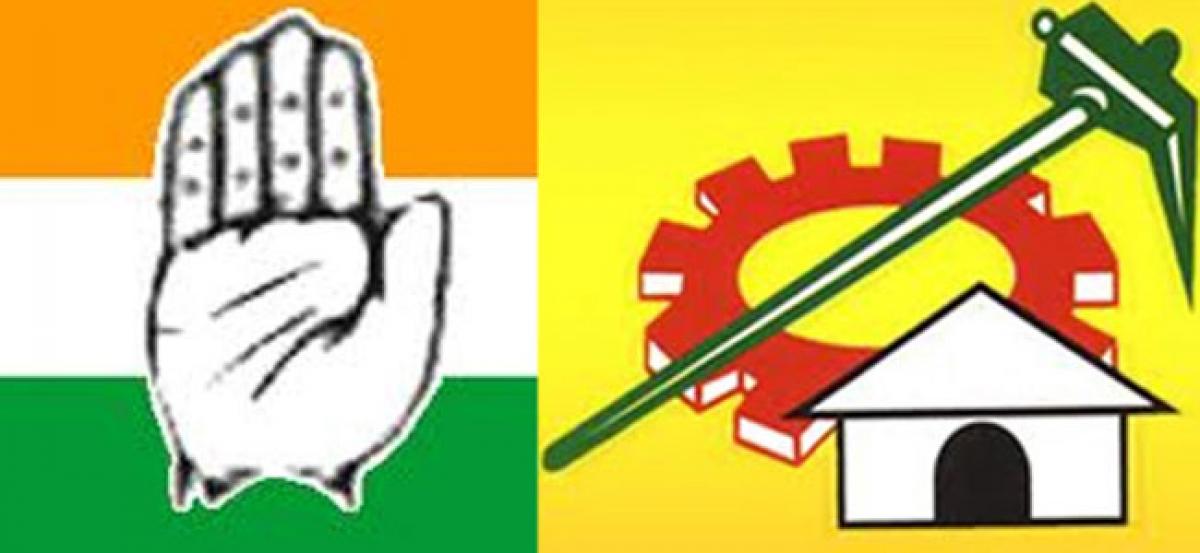 Highlights
In the wake of speculation that Congress and TDP are likely to fight next elections jointly in two Telugu states of Andhra Pradesh and Telangana, the Andhra Congress Leaders hinted the very much possibility of an alliance between the two parties
In the wake of speculation that Congress and TDP are likely to fight next elections jointly in two Telugu states of Andhra Pradesh and Telangana, the Andhra Congress Leaders hinted the very much possibility of an alliance between the two parties.
Senior leader Tulasi Reddy said that the party high command will decide the truck between two parties. The only way to dethrone BJP is to unite all anti BJP forces.
Congress AP unit women wing President S Padmasri said the TDP should not allot party tickets to the corrupt leaders in the next elections. She called all regional parties to join hands with Congress to protect Andhra interests.