Buses at Pragati Nivedana Sabha turned into bars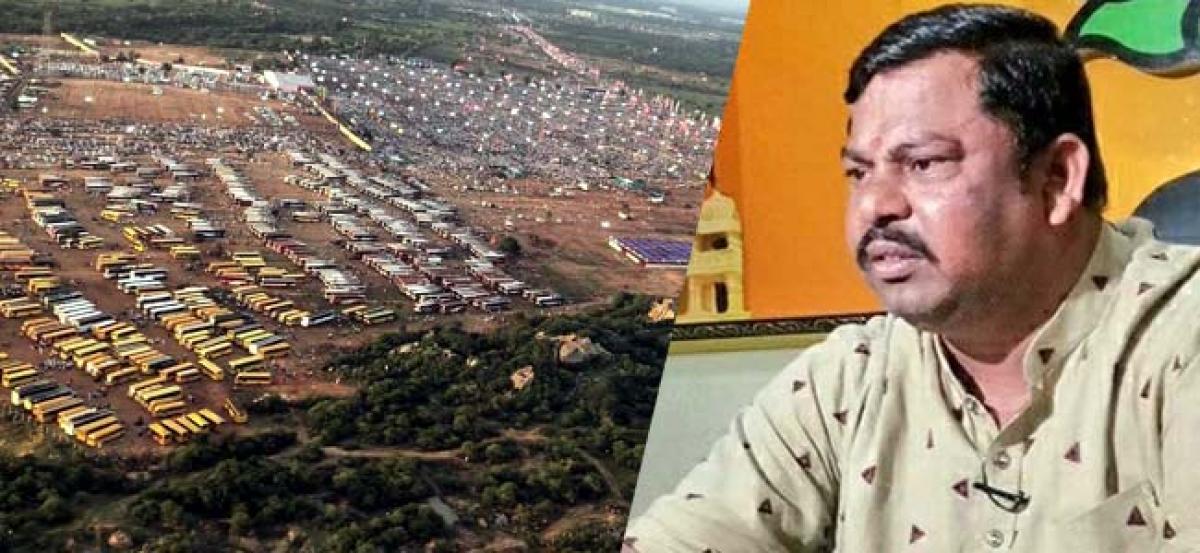 Highlights
About 20,000 buses which ferried the people to Pragati Nivedana Sabha turned into bars offering liquor to the public while taking part in the rally
About 20,000 buses which ferried the people to Pragati Nivedana Sabha turned into bars offering liquor to the public while taking part in the rally.
Every bit of the public meeting has been covered by the media of which some of the videos showed the party workers dancing at the rallies holding the liquor bottles. These videos have been widely circulated on social media which favoured the opposition parties to take a dig at the ruling party.
Hitting out at the TSRTC authorities, Telangana Congress committee spokesperson said the officials of state road transport corporation should be ashamed of on learning such cases.
BJP MLA Raja Singh said the incident provokes anti-social activities in the state demanding the arrest of the party leaders who consumed liquor at the public meeting.