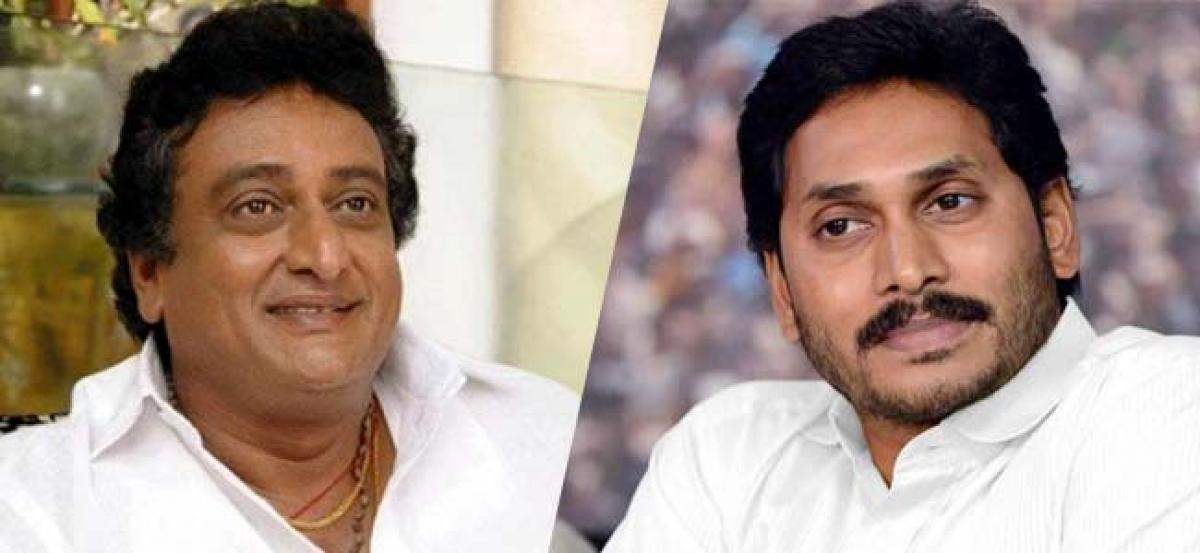 Highlights
Noted Telugu film actor Pridhvi Raj said that YSR Congress President YS Jagan Mohan Reddy is God for him and the leaders ideology is also him
Noted Telugu film actor Pridhvi Raj said that YSR Congress President YS Jagan Mohan Reddy is God for him and the leader's ideology is also him.
Participating in kalanjali Cultural Club and Kalanjali Comedy Club in Nellore, the film actor said that he received threats from many political circles for extending support to Jagan. He never cowed down by such intimidating.
Pridhvi Raj said that Chief Minister N Chandrababu copied his 30 years industry dialogue and said 40 years industry in the politics. He received 'Comedy King' - TV Ramana Reddy Memorial award in the function attended by YSR Congress leaders.