Man attempts self-immolation demanding party ticket for Nallala Odelu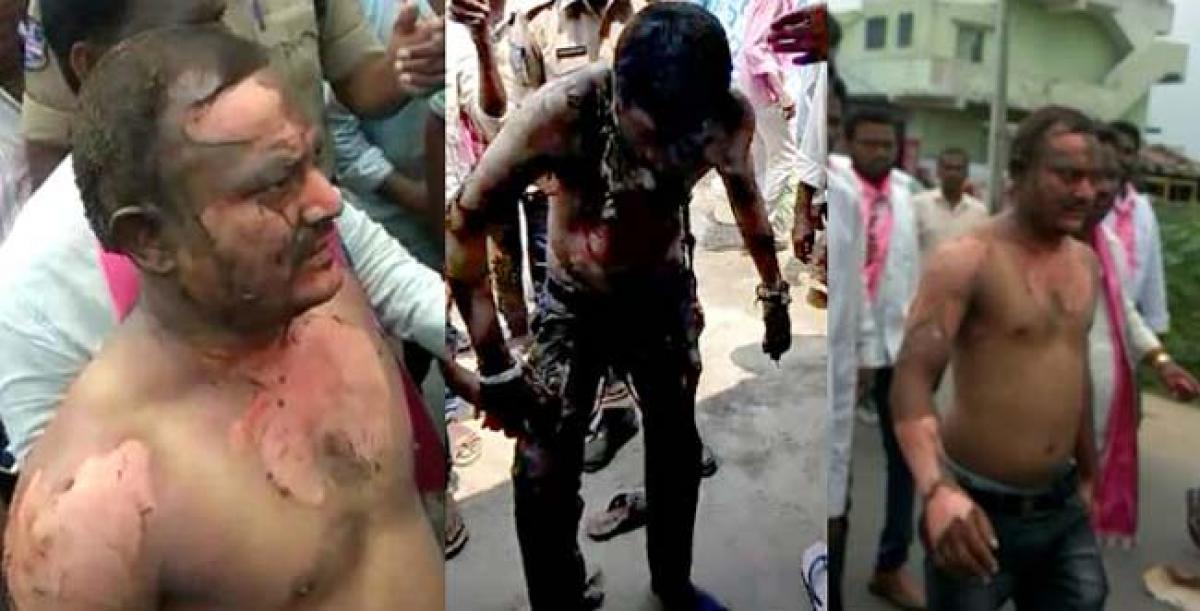 Highlights
Demanding the TRS party to allocate Chennoor assembly ticket to Nallala Odelu, a staunch follower of the MLA attempted suicide in the presence of Peddapalli MP Balka Suman The MP has come to attend a foundation ceremony in Indaram of Jaipur mandal, Mancherial district
Demanding the TRS party to allocate Chennoor assembly ticket to Nallala Odelu, a staunch follower of the MLA attempted suicide in the presence of Peddapalli MP Balka Suman. The MP has come to attend a foundation ceremony in Indaram of Jaipur mandal, Mancherial district.
On learning the MP's presence at the event, Gattaiah reached the venue and set himself on fire after dousing with kerosene. The fire also caught another three leaving all the four with serious burn injuries. The people at the spot doused the fire and admitted them to hospital.
Nallala Odela won as MLA for the three consecutive terms and was among the two who did not get the party ticket for the ensuing elections from TRS. It is known that CM KCR has announced the 105 party candidates last week.