Nalgonda honour killing: Maruthi Rao admits to killing his son-in-law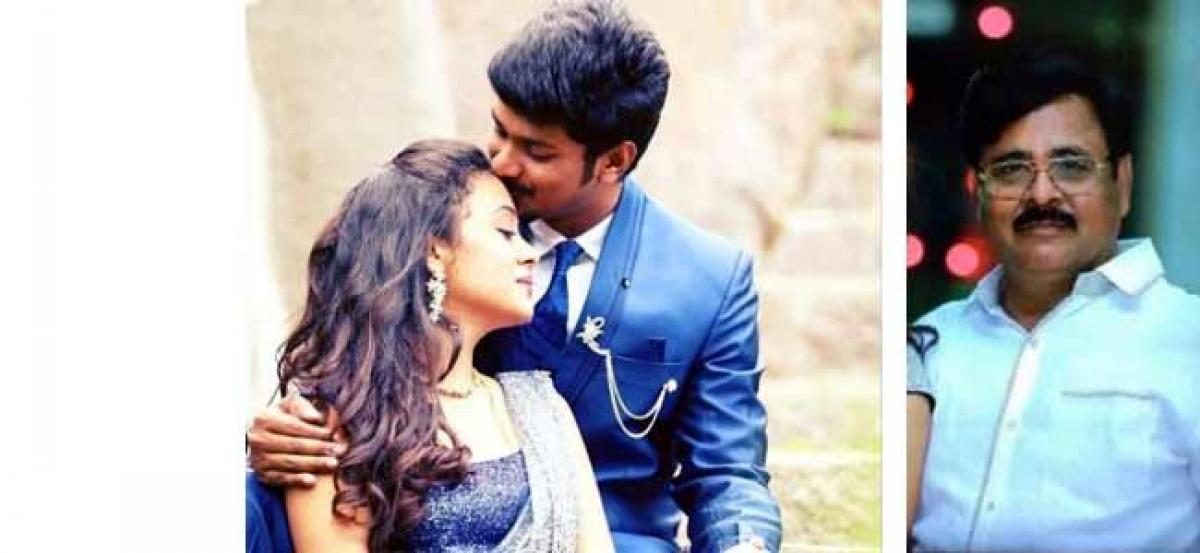 Highlights
In the Miryalaguda honour killing, the Golconda police caught hold of the accused 1 Maruthi Rao and accused 2 Sravan KumarRao with the help of his Sravan Kumar admitted to killing his Dalit soninlaw, who had married Raos daughter six months ago
In the Miryalaguda honour killing, the Golconda police caught hold of the accused 1 Maruthi Rao and accused 2 Sravan Kumar on Saturday morning.
In an inquiry, Rao with the help of his brother Sravan Kumar admitted to killing his Dalit son-in-law, who had married Rao's daughter six months ago.
Pranay who belong to Dalit Christian community married Amrutha of Vaishya community in January at Arya Samaj as both of their parents denied their wedding proposal. Rao who was humiliated over his daughter's marriage hatched a plan to kill Pranay and executed it with the help of his brother Sravan Kumar.
Pranay was hacked to death while he was moving out from Jyothi Hospital after a consultation with a gynaecologist as his wife Amrutha is pregnant.