KCR raises Pothireddypadu issue at Wanaparthy public meeting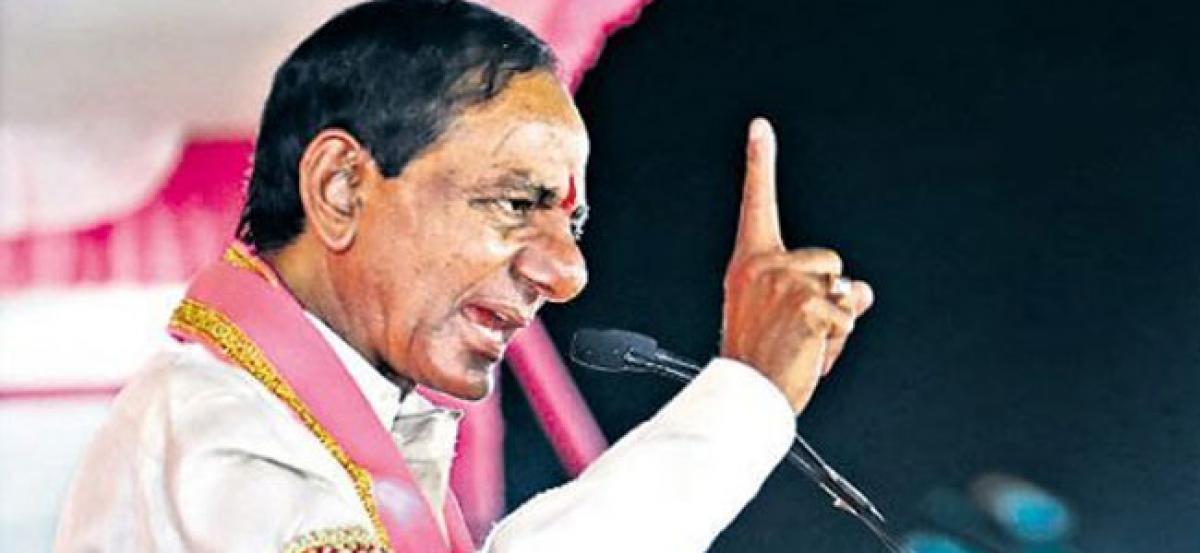 Highlights
Caretaker chief minister K Chandrasekhar Rao slammed TPCC chief Uttam Kumar saying that he does not anything about the rivers and water projects in the state
Caretaker chief minister K Chandrasekhar Rao slammed TPCC chief Uttam Kumar saying that he does not anything about the rivers and water projects in the state.
Aiming his guns at late chief minister YS Rajasekhar Reddy, KCR said that he had diverted water from Pothireddypadu to AP by constructing a canal pushing the district into drought condition.
Over 6400 cusecs of water had been diverted from Pothireddypadu leaving the Kalwakurthy, Nettempadu and Bhima projects, KCR said.
KCR said that the Kalwakurthy project has been filled after several efforts by the TRS government schemes.